Find the learning environment you were meant for
Library Technical Assistant

---

Libraries have gone through a transformation – and now, Library Technical Assistants (LTAs) are needed to fill a 9 percent increase in positions from 2016 to 2026, according to the U.S. Bureau of Labor Statistics. JJC's LTA certificate program only requires students to take nine courses. Once students graduate, they can start working in the field immediately. LTA duties include leading programs, teaching patrons about new technology and more.

Learn More About JJC's LTA Program

Management Information Systems

---

Train for a career as a computer specialist, system analyst or database manager at JJC! A degree or certificate in Management Information Systems will provide you with the hands-on skills and Microsoft Office software knowledge you need for your future career. From writing and speaking to data analysis and technological training, JJC's flexible program covers every facet of this in-demand field.

Learn More About JJC's MIS Program

Hospitality Management

---

Hospitality management is the second largest industry in the country. At JJC, you can train for a career in the hotel, restaurant or special events fields and learn from professors who have real world experience. The best part? JJC's program offers a transfer agreement that only requires one year at Northern Illinois University to obtain a bachelor's degree.

LEARN MORE ABOUT JJC'S HOSPITALITY MANAGEMENT PROGRAM
Search our Programs & Courses
Putting Students First
Whether students choose to attend JJC so they can graduate and enter the workforce immediately or transfer to a four-year school, our priority is to focus on each student as an individual and help them grow.
From job fairs to resume building, the Career Services team is dedicated to assisting with your future. We can also provide a First Year Career Pathway Coach or Career Advisor on assist you with choosing a college major.

Learn about the types of financial assistance available to you, access the appropriate aid forms, and understand your rights when paying for college.

Arranges accommodations for eligible students and community members, and assisting college administration, faculty, and staff to provide required accommodations.
Our alumni speak out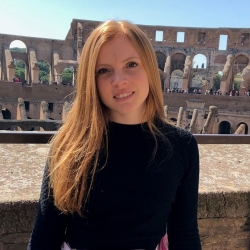 Amanda Marshall
JJC introduced me to unique professional opportunities, which led me to find a career that I am passionate about.
Learn More About Amanda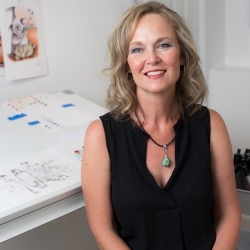 Nicky Scott
Thanks to the amazing instructors who bring a wealth of knowledge and experience, I truly owe the start of my creative journey to the interior design program at JJC.
Learn More About Nicky
Make Joliet Junior College your first choice.
---
Joliet Junior College is an innovative and accessible institution, dedicated to student learning, community prosperity, cultural enrichment, and inclusion. Joliet Junior College delivers quality lifelong learning opportunities empowering diverse students and the community through academic excellence, workforce training, and comprehensive support services.
Join Our Learning Community
What's happening at JJC