---
The Entrepreneur & Business Center (EBC) has a professional team of business advisors that can provide you with the best advice - whether you have questions about how to create a business plan, how to secure financing or anything in-between.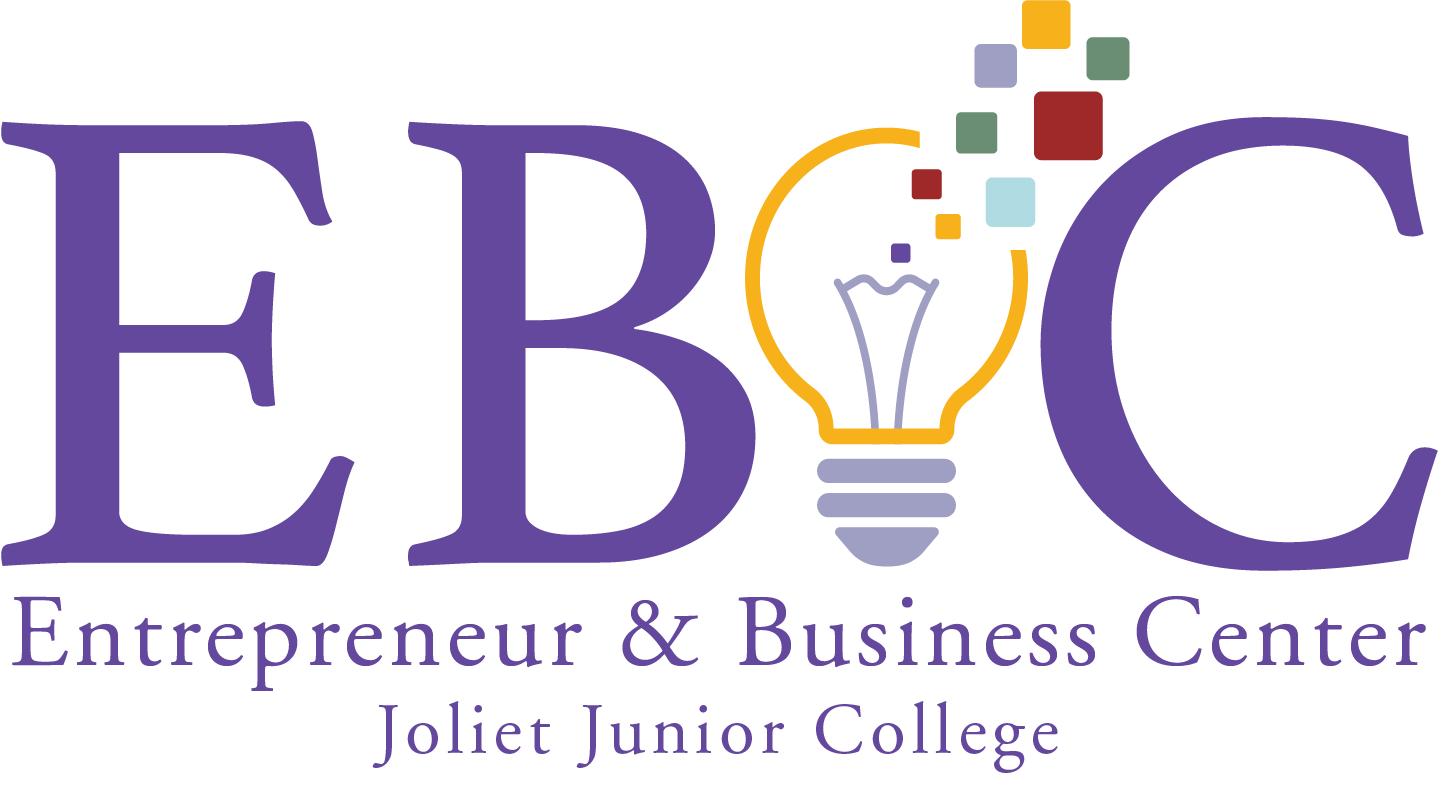 How to Get Started
What to Expect
After reviewing our services and submitting your registration to become a client, our business advisors will review your submission and reach out by email or phone to discuss and schedule next steps.
Why Joliet Junior College's EBC?
We have professional business advisors
The access to educational, training, business and faculty resources of the college
The regional focus and our commitment to the community
Our access to both new and existing partnerships across the community
Our education, training and advisory services are available online, via phone and in person, one-on-one.
Reasonable accommodations for persons with disabilities will be made if requested at least two weeks in advance. Email ebc@jjc.edu.
News & Announcements
Check here for updated News & Announcements regarding the JJC EBC at the Joliet City Center Campus.
COVID-19 Update
All EBC offerings will follow JJC COVID-19 precautions. Please visit our COVID-19 Information page for the most up-to-date information.
How to Get Started as a Business Owner
Below we list the first few steps you can take as a business owner. Need help? Contact the EBC at Joliet Junior College!
Your Steps to Getting Started

Attend a "Preparing to Start Your Business" Seminar/Workshop.

The first step in getting started is attending one of our live "Preparing to Start Your Business" workshops.
This no-cost, two-hour informational seminar covers the basic requirements of starting your own business
It will detail our "5 Stages of Starting Your Business"

Name Your Business.

The right name is essential in branding your business. Registering a business name in Illinois varies depending on the legal structure as some entities require a name search and and registering with the Secretary of State, while others require with the County Clerk's office.
JJC can show you how to register and even protect your company name.


Apply for Business Licenses and Permits.

A variety of business licenses and permits may be needed, such as:

federal employer identification number (FEIN) with the IRS
sales tax identification number with the Illinois Department of Revenue, Illinois Secretary of State, Illinois Department of Employment Security, state professional licensing, local business licenses and others
JJC can help identify which licenses and permits your business needs

Prep for Taxes and Record Keeping.

As a business owner, there are several taxes, which may apply to you - such as:

self-employment tax
state and federal payroll tax
Illinois sales tax
tax on business profits

It is crucial to track income, deductions and profits/losses for each year
JJC can help you understand the tax requirements for your business


Develop/Test Your Offering.

In this phase, a buyer profile or "need" is drafted and the product or solution is designed to meet this targeted need.
As part of the process, the Test Stage is where the product's viability is evaluated. What "issue" are you solving? What "need" are you fulfilling?
Consider working with early customers that can help you to develop your offering and adjust the ability for it to meet the user's needs.
JJC can help you understand the tax requirements for your business.


Select a Business Structure.

An important choice when starting a business is selecting a legal structure.
The most common business entities include:

sole proprietorship
partnership
Limited Liability Company (LLC)
corporation


Develop a Sales and Marketing Plan.

Where are your customers going to come from? What is your value proposition?
You'll probably need a website that gets potential customers to act. You may want to promote your services through social media. Are you ready to ask people for their money?
JJC can help you think about how your marketing and sales strategy will make all the difference in your success.


Funding Your Business.

There are different sources of financing to start or expand a business.
Some of the most common include:

personal funds
friends and family
business loans
revolving loan funds
investors
credit cards
matching grants

JJC can help sort out the best sources of funding for your business using your business plan


Developing a Business Plan.

The business plan is your game plan and roadmap to success!
Writing a business plan is important, not only if you are looking for a loan or investment, but to get all your thoughts on paper and work out the details.
JJC can help guide you in creating your basic and/or detailed business plan.