Find the learning environment you were meant for
Medical Assisting

---

Medical assistants will see a projected 23 percent increase in positions from 2018 to 2028, according to the U.S. Bureau of Labor Statistics. As one of JJC's newest programs, students who pursue medical assisting can expect to work with the latest technology and take part in hands-on training at local clinical sites. This three-semester program will prepare dedicated students for the certifications they need to land a job in the field.

Learn More About JJC's Medical Assisting Program

Culinary Arts

---

JJC's Culinary Arts program gives students real-world experience with up-to-date equipment in the classroom and at the college's two student-run and operated restaurants located in downtown Joliet at the state-of-the-art City Center Campus. Students in this program will learn from world-renowned and award-winning chefs and get the chance to compete in nationwide contests. JJC offers an associate degree in culinary arts and restaurant management or students can obtain certificates in specialties like baking and pastry.

Learn More About JJC's Culinary Arts Program

Web Design & Social Media

---

Just by taking a few of JJC's Web Design and Social Media classes, you could get the credentials you need to advance at work or land a job in this up-and-coming field. JJC's program offers hands-on classes that focus on programming languages, social media strategy and expert professors with industry experience. Earn an associate degree to boost your resume – and your salary.

LEARN MORE ABOUT JJC'S Web Design & Social Media PROGRAM
Search our Programs & Courses
Putting Students First
Whether students choose to attend JJC so they can graduate and enter the workforce immediately or transfer to a four-year school, our priority is to focus on each student as an individual and help them grow.
There are flex start options on January 27, February 10 and March 16, 2020.

The Student Advising Center offers academic advising support and connections to other services to help students choose and complete their academic pathway.

Learn about the types of financial assistance available to you, access the appropriate aid forms, and understand your rights when paying for college.
Our students speak out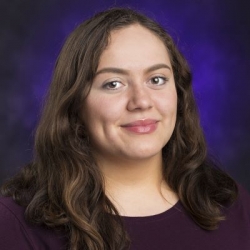 Shalma Marin
I couldn't have done it without the amazing people who motivated me along the way.
Learn More About Shalma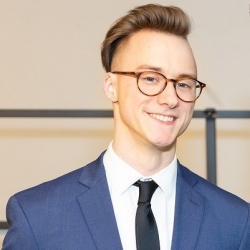 Aaron Wyncott
Thank you, faculty & staff at Joliet Junior College, for the ways that you impact your students, whether seen or unseen.
Learn More About Aaron
Make Joliet Junior College your first choice.
---
Joliet Junior College is an innovative and accessible institution, dedicated to student learning, community prosperity, cultural enrichment, and inclusion. Joliet Junior College delivers quality lifelong learning opportunities empowering diverse students and the community through academic excellence, workforce training, and comprehensive support services.
Join Our Learning Community
What's happening at JJC