Find the learning environment you were meant for
Orthotics & Prosthetics

---

JJC's Orthotics and Prosthetics program is one out of only seven offered at a community college in the country. If you enjoy hands-on work and do well in math, anatomy and communication, this in-demand field where you'll help create orthopedic braces and artificial limbs is perfect for you. Graduate with an associate degree to start working as an OPT tech or transfer to work toward a career as an orthotist or prosthetist.

Learn More About JJC's Orthotics & Prosthetics Program

Accounting

---

If you enjoy math, business and finance, become a JJC accounting student! You can choose to enter the workforce with only an associate degree or transfer to a four-year school. JJC's expert faculty lead challenging and rewarding classes to prepare you for your future. Many of our grads have successful careers in both the private and public sectors.

Learn More About JJC's Accounting Program

Congratulations Class of 2019!

---

We are so proud of the nearly 600 graduates who earned degrees & certificates this month. You have accomplished so much and we know you will find success in your future. We wish you all the best!
Search our Programs & Courses
Putting Students First
Whether students choose to attend JJC so they can graduate and enter the workforce immediately or transfer to a four-year school, our priority is to focus on each student as an individual and help them grow.
Here to enhance the success of student veterans and their dependents by providing assistance and guidance in achieving their educational objectives.

From job fairs to resume building, the Career Services team is dedicated to assisting with your future. We can also provide a First Year Career Pathway Coach or Career Advisor on assist you with choosing a college major.

Arranges accommodations for eligible students and community members; assists college administrators, faculty, and staff to provide required accommodations.
Our graduates speak out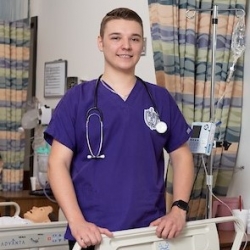 Kamil Tomaszek
I could not have gotten to where I am today without such a fantastic nurse faculty to whom I must praise for teaching and advising me on my journey into the field of medicine
Learn More About Kamil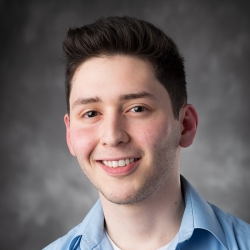 Thomas Gonzalez
Even though I have gone through many challenges, I know that this is for my better future and that makes me really happy
Learn More About Thomas
Make Joliet Junior College your first choice.
---
Joliet Junior College is an innovative and accessible institution, dedicated to student learning, community prosperity, cultural enrichment, and inclusion. Joliet Junior College delivers quality lifelong learning opportunities empowering diverse students and the community through academic excellence, workforce training, and comprehensive support services.
Join Our Learning Community
What's happening at JJC