Find the learning environment you were meant for
CIOS

---

Do you have the creativity and technical skills to become a mobile app developer, website designer or computer engineer? You'll learn a variety of computer languages and gain hands-on experience for your future career as a JJC computer programming major. This degree can be earned in the classroom or exclusively online.

Learn More about JJC's CIOS Program

Automotive

---

Study Automotive Service Technology at JJC and you can choose to start working in the field immediately after graduation or transfer to a four-year school. JJC's program offers a state-of-the-art service shop that provides students with hands-on experience, working on real customer vehicles.

Learn More About JJC's Automotive Service Technology Program

Natural Sciences

---

If you're considering pre-med, pre-veterinary med, pre-pharmacology, pre-dentistry or pre-physical therapy, get started in JJC's Natural Sciences Department! From biology to chemistry, kinesiology, geology and much more, JJC offers a variety of gen eds for transfer, in addition to a hands-on Natural Sciences Club.

Learn More About JJC's Natural Sciences Program
Search our Programs & Courses
Putting Students First
Whether students choose to attend JJC so they can graduate and enter the workforce immediately or transfer to a four-year school, our priority is to focus on each student as an individual and help them grow.
Skills training in high-growth demand occupations in Will County, career coaching and scholarships for those who meet eligibility guidelines.

Students can search, compare, rent or buy new or used books from the store itself or online. Also find spirit wear and accessories.

Provides activities outside of the classroom that offer a rich variety of educational, wellness, and social programs. Involvement in campus life will enhance future possibilities for lifelong learning, employment, and healthy choices.
Our students speak out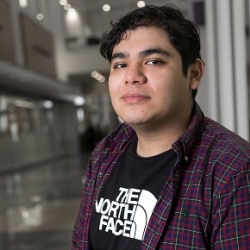 Juan Coyt
I had an idea of what I wanted to study in college, but I didn't know how to get there, so that's why I chose JJC.
Read more about Juan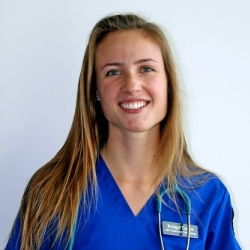 Bridget Turrisi
Working in the field without a medical background is extremely challenging, but I understand more now that I'm at JJC.
Read more about Bridget
Make Joliet Junior College your first choice.
---
Joliet Junior College is an innovative and accessible institution, dedicated to student learning, community prosperity, cultural enrichment, and inclusion. Joliet Junior College delivers quality lifelong learning opportunities empowering diverse students and the community through academic excellence, workforce training, and comprehensive support services.
Join Our Learning Community
What's happening at JJC