The Joliet Junior College Nursing Department recently received funds from the JJC Foundation's Awards for Innovation and Excellence grant to purchase Embodied Labs' empathy training virtual reality (VR) equipment. Virtual reality is a computer-generated experience that immerses users inside a simulated environment where they can see, hear and move. JJC is the only community college in Illinois to have Embodied Labs' empathy training VR.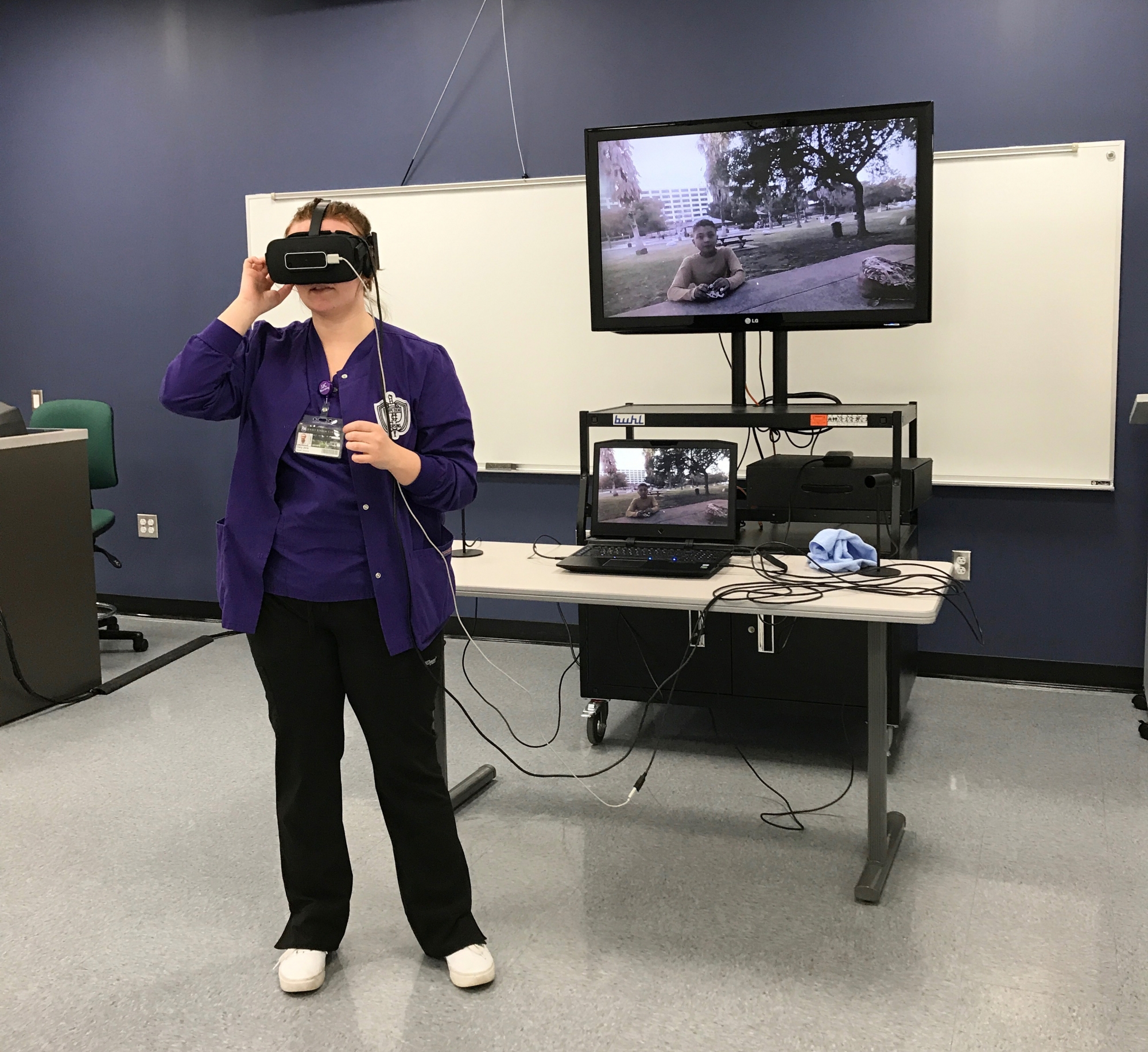 Embodied Labs' VR equipment allows users to experience what it is like living with limitations like vision and hearing loss and Alzheimer's. It can also simulate scenarios related to a terminal illness, from diagnosis to final days of life. 
Dr. Karen Roberson, a nursing professor, was amazed by the software when she tried it. 
"Embodied Labs provides a learning experience like no other. While using the vision impairment scenario I was able to not only see what changes happen in the body, but also experience how and why this makes such an impact. I was left with an emotional response that made the concept come alive. In the classroom, this brought the students to a whole new level of learning," said Roberson. 
Kathleen Wolz, another nursing professor, says the software offers countless opportunities. 
"This program is nonspecific and while the use aligns with healthcare, it also speaks to any area that can use empathy training," said Wolz. 
Wolz hopes that this VR equipment will train not only nursing students, but organizations throughout the community later on in order to empathize with those living with vision loss, hearing loss, Alzheimer's or terminal illness. From police and fire departments to educational institutions, this empathy training can help train our workforce to be more sympathetic. 
"Empathy is an attitude that must be cultivated and practiced if it is to become part of our daily lives. By doing so, we improve the lives of others," said Wolz. 
The JJC Foundation provides up to $50,000 worth of grants annually to JJC departments that are looking to fund programs or experiences that are not included in the college's operational budget. 
"The JJC Foundation is dedicated to identifying innovative projects at the college that will heighten the level of academic excellence for the students we serve. This program has supported over 1.5 million dollars in academic programs, projects and equipment," said Kristin Mulvey, executive director of the JJC Foundation. 
For media inquiries contact Communications and Media Coordinator Scott Harvey at 815-280-2844 or sharvey@jjc.edu.