Sandra Zarazua knew it was important to get some assistance with her English, which she had barely spoken in more than 10 years. So in 2015, with Zarazua's three children now all old enough to attend school during the day, she had time to go back herself. The Lockport resident enrolled in Joliet Junior College's adult education program through its Workforce Education Department.
"I was nervous because it had been a long time since I attended school," said Zarazua, 33, who moved to the area from Guanajuato, Mexico at age 7. But a welcoming JJC staff made her feel at ease, she said. "The first time I went the people there were really nice and showed me everything. I still remember that day."
She was excited for the opportunity. But on the day she was to attend new student orientation, Zarazua was dealt some troubling news.
"The doctors told me that I was diagnosed with ovarian cancer, which made everything harder."
The cancer was aggressive, doctors said. So a steady dose of medications and frequent health checkups would become Zarazua's new normal. But along the way, she remained committed to getting an education.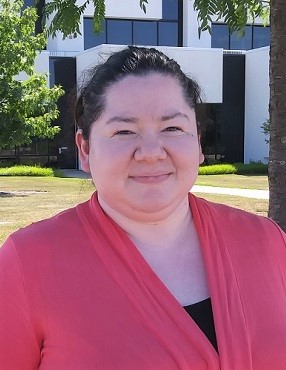 In the summer of 2016 Sandra was selected to participate in Workforce Education's inaugural Integrated Education and Training (IET) model. This approach provides adult education and training concurrently and contextually with workforce preparation activities. It enabled Zarazua to prepare for her high school equivalency exam while co-enrolled in JJC's accelerated hybrid Global Supply Chain Management (GSCM) program. The GSCM training is a collaboration between adult education (formerly DAEL – the Department of Adult Education and Literacy) and the JJC Business Department.
That fall, Zarazua earned both her GED and Certificate of Completion in GSCM, thanks to the accelerated approach.
Adjunct Business Professor Marion McCoy, who had Zarazua in her management and communication class, said Zarazua was a true delight.
"She was very determined to do her best and attended classes regularly," McCoy said. "She was a bit nervous when she presented but always did a great job."
In June 2017, Zarazua was scheduled to speak at the Adult Education Graduation ceremony. But she couldn't attend, as just days earlier her health took a turn for the worse. 
"From there I was really sick," Zarazua said. "They told me I probably was not going to make it. Then they found a doctor to test different medicine. From there it took me three months to get out of that."
Zarazua said she overcame her health challenges in part through a positive attitude that in in some ways shrugged off her diagnosis. 
"I would focus 100 percent on my school. I always said 'I'm not sick.'"
Zarazua vowed to stay the course not only for herself but her family, and would arrange her treatments around her class schedule.
"I always scheduled my doctor's appointments on Friday when I didn't have any classes. I had two surgeries that I scheduled during the break of Thanksgiving in 2016. And I was at the hospital with my book bag. I always was with my book bag – carrying it with me everywhere."
Today, the cancer is in remission, and Zarazua continues to expand her knowledge in the classroom. The IET model helped her achieve a Certificate of Achievement in GSCM in summer 2018. By stacking her first credential onto another, it proves the IET model can lead to successful development for many other students moving forward. Next semester, Zarazua begins pursuit of an associate degree in management and supervision. She'll have the unique opportunity to join her oldest child Lorena, 18, who began taking nursing courses at JJC this semester. 
Zarazua has been recognized for her resilience. In March, she won the Paul Simon Learner of the Year Award from the Illinois Adult and Continuing Educators Association. The honor goes to a student that has improved a life situation, demonstrated leadership and overcome obstacles.
"Michelle [Lyman] told me that she nominated me for that award and I couldn't believe that I had won. I was crying when they told me. And I was emotional the day that I received the award."
Lyman, an advisor and college and career training specialist with JJC's Workforce Education Department, said she's proud of Zarazua's accomplishments.  
"A quote by soccer legend Pele optimizes Sandra," said Lyman. "'Success is not by accident. It is hard work, perseverance, learning, studying, sacrifice, and most of all love of what you are doing.'  Sandra is humble in her efforts and wants her fellow students to believe that if she could do it so can they."
When not in class, checking in with her doctor or at home with her family, Zarazua is an active member of Alpha Beta Gamma and Phi Theta Kappa. She volunteers with the Chicago Workers Collaborative, assisting temporary workers and offering translation services.
Upon completing her associate degree, Zarazua said she's considering opening up a business with her husband. She encourages others who are battling obstacles or working to balance priorities to stay positive.
"Everybody can do what they want if they want to," she said. "Because if I can do it, everybody can do it."
For media inquiries, contact Communications and Media Coordinator Scott Harvey at 815-280-2844 or sharvey@jjc.edu.