Limited in-person opportunities this past year have been challenging to students. For Ian Wilkinson, who recently completed his term as Joliet Junior College's student trustee, those missed peer-to-peer connections were heartbreaking. But they didn't stop him from finding ways to engage with students and represent their interests on the college's governing board. 

A native of Verona, Illinois, Wilkinson was driven to the position because he wanted to bring the ideas and concerns of his fellow students to the table. 
"I am completely comfortable talking in front of people and I love representing others that are not comfortable voicing their opinions out loud," he said.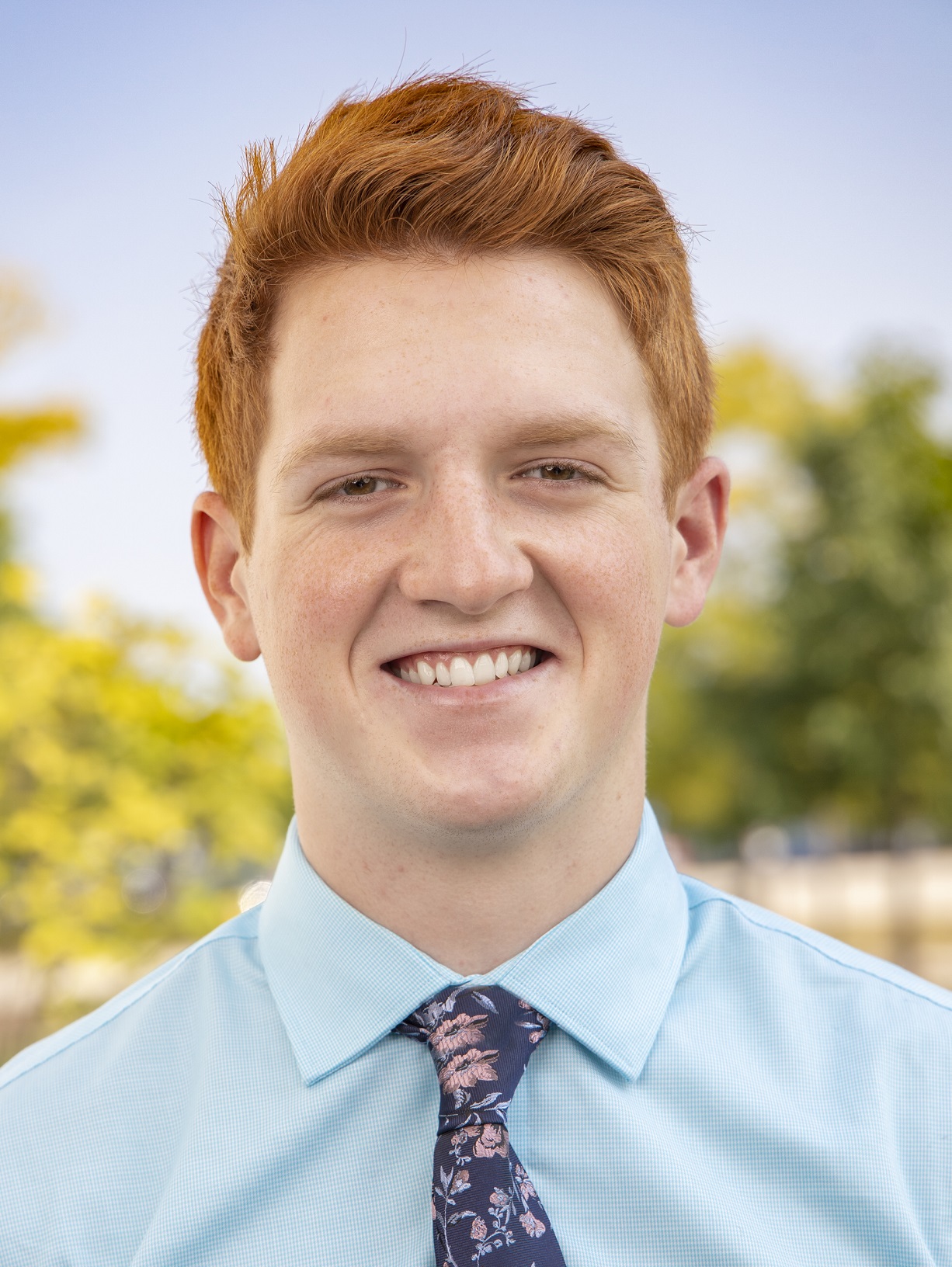 Due to the pandemic, gathering feedback during on-campus activities was difficult, as the college had gone mainly virtual. So Wilkinson had to improvise. 
"I created surveys that were sent out to my peers to gather their input on the semester so that I can take their voices to the board rather than it all just be my opinion," he said. "To interact with my board members, I took the easiest route I could and called them to help prepare me for the meetings and help me become acclimated to the boardroom atmosphere."
Survey feedback often related to remote coursework and how students were coping. Wilkinson recalls positive responses to how JJC upgraded its online structure, and how the instructors carried out their lesson plans. He credits Dr. Amy Gray, vice president for academic affairs, with taking that feedback to heart. 
"She did a great job listening to the students' voices and relaying that information to the professors and staff," he said. 
Wilkinson would also connect with other students in virtual settings through club meetings, individual meetings, and some JJC events. 
"We truly embrace our mascot [Wiley Wolf], especially through a pandemic, and become a pack to get through the tough times. Never hesitate to reach out to someone if you need help. Everyone at JJC is willing to assist you in any way they possibly can."
He said the most rewarding part of his experience was making connections across the college, and for feeling heard when sharing information and ideas with the board. 
"They truly care for us and want the best for all of the students."
Wilkinson was drawn to JJC in order to complete his general education courses at an affordable price, and he knew the class sizes would allow for more personal relationships with his professors. Upon graduating this spring, Wilkinson intends to transfer to a university and pursue his bachelor's in electrical engineering. 

"When I graduate this May, I hope is to transfer to a university and become their student trustee as well. I want to take my knowledge and skills that I learned here at JJC to the next level in my life. I want to change every campus that I set foot on."
JJC is governed by a seven-member Board of Trustees, all of whom are elected from within the seven-county college district for at-large, staggered, six-year terms. A student representative, appointed annually, is a non-voting member of the board. Current Board of Trustees members include Chairman Dan O'Connell, Vice Chairwoman Maureen Broderick, Secretary Nancy Garcia-Guillen, John (Jake) Mahalik, Alicia Morales, Michelle Lee, James Budzinski, and new Student Trustee David Lozano.
More information about the JJC Board of Trustees, including scheduled meeting dates and agendas, is available on the BOT web page.