Diagnostic medical sonography is one of today's top professions, and you can join the industry after just six semesters at Joliet Junior College.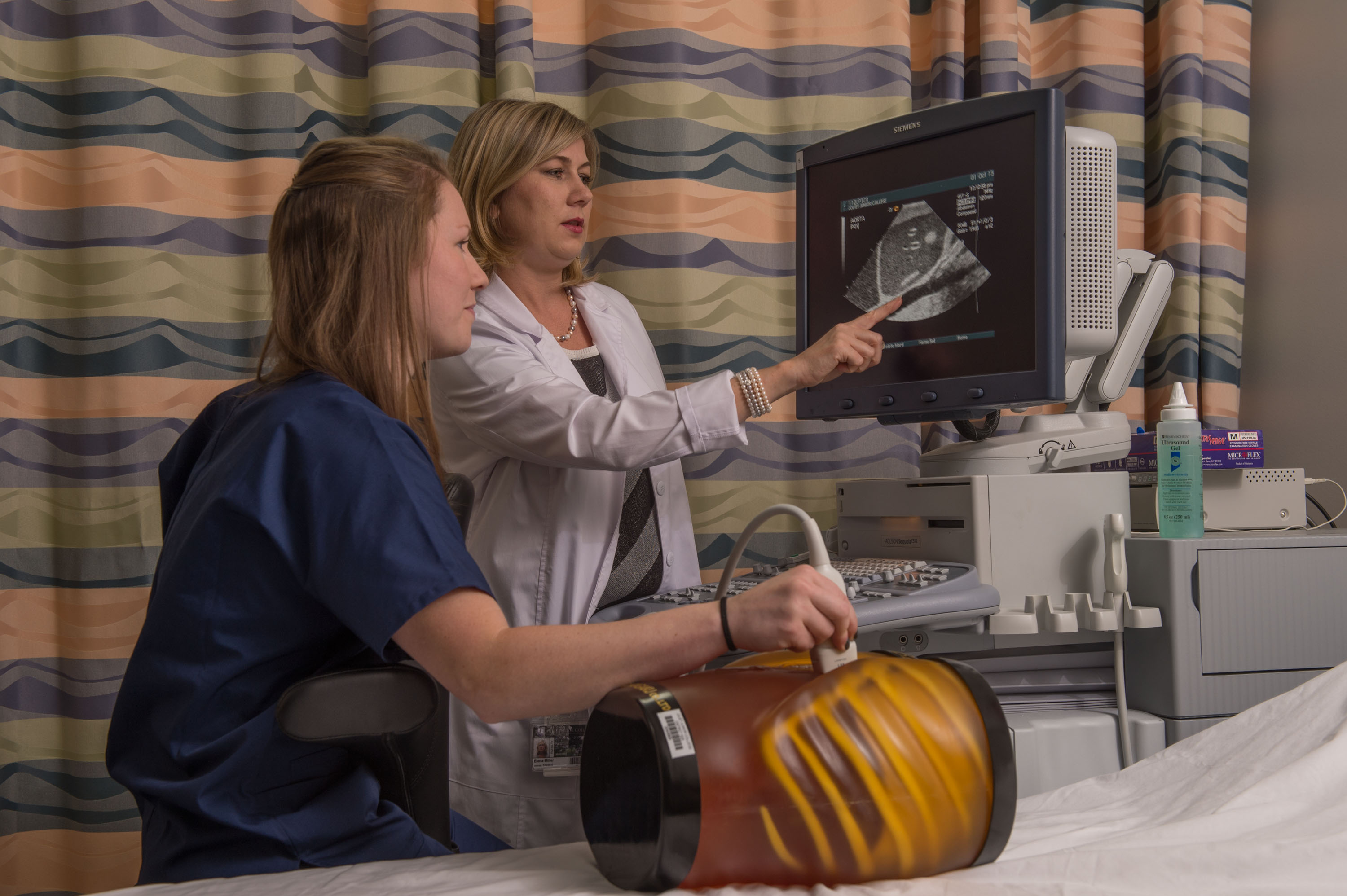 Sonographers take ultrasounds, imaging that uses high-frequency sound waves to examine structures inside the human body, including the abdomen and pelvis. They work under the supervision of a licensed doctor of medicine to assist in inspecting and diagnosing a patient. 
The profession is ranked 26th of The 100 Best Jobs of 2018, according to U.S. News & World Report. 
JJC's Diagnostic Medical Sonography (DMS) program is designed to prepare students to enter the profession upon graduation. Students will get both theoretical and clinical instruction at the main campus as well as at health care organizations in the area. 
2017 DMS graduate Nily Baghdadi was offered a job before she even graduated. 
"Professor Elena Miller prepared us so well for the registry boards. I was very fortunate to have passed all three boards before graduation. I was offered a job before I graduated and three months into my new career I can honestly say it was worth all the restless nights of studying and worrying," Baghdadi said. 
Employment opportunities for diagnostic medical sonographers are generally found in hospitals, outpatient medical centers, imaging centers and doctors' offices. 
U.S. News & World Report finds the median salary of a diagnostic medical sonographer is $69,650 and the industry has a 1.1 percent unemployment rate.
The JJC program is highly selective - only 10 students are accepted into the program every fall. Students must submit an online application between April 1 and 30 in order to be considered for enrollment this fall. 
"It was the best decision I made and it has paid off!" said Baghdadi. "The program prepares you so well and gives you a great foundation so that you can continue to learn and grow every day!"
If you are interested in the DMS program, attend the sonography information session on Tuesday, April 24 from 3:30 – 5 p.m. at the Romeoville Campus (RMA2002). Here you will learn more about the DMS program and the application process. Registration is not required. 
"The Diagnostic Medical Sonography program at Joliet Junior College surpassed my expectations by providing me with all of the knowledge and skills needed to confidently start my career as an ultrasound technologist," said DMS graduate Erica DeMichele. 
JJC's program is accredited by the Commission on Accreditation of Allied Health Educations Programs upon the recommendation of the Joint Review Committee on Education in Diagnostic Medical Sonography (JRC-DMS). 
You can visit Joliet Junior College's website for more information on the program.
For more information contact Scott Harvey, communications and media coordinator, at 815-280-2844 or sharvey@jjc.edu.