The Illinois Small Business Development Center at Joliet Junior College, in partnership with the Joliet Region Chamber of Commerce and the Joliet Area Bar and Restaurant Guide, have launched Ready to Order, a social media campaign to drive awareness and use of Will and Grundy County restaurants' carryout and delivery services.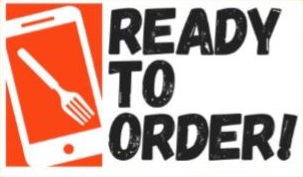 Mike Wilczynski, manager of the Illinois SBDC at JJC, said that the goal of Ready to Order is to engage community members to support local restaurants with different themes throughout the week, like Menu Monday and Try Something New Wednesday. 
"We encourage everyone to share this information everywhere - keep it on your refrigerator, share it on social media. The hope is other organizations will support this simple but powerful action," Wilczynski said. 
The daily "Ready to Order" suggestions include:
Menu Monday – Check out the latest area menus.
Take-out Tuesday – Before you leave work, order some take-out tonight. 
Try Something New Wednesday – Carry-out from a restaurant that you've never tried before. 
Thursday Delivery – Kick back and let tonight's dinner come to you. 
Friday Super Special – Check out your favorite restaurant's special of the weekend. 
Weekend Tailgate - Enjoy the game from your couch with tailgate food from your local favorite.
Wilczynski is inviting all other area Chambers of Commerce and community organizations to jump on board.  
"The Illinois SBDC at JJC has formed great partnerships with our local chambers to help their local business members. Even if you just order out one extra time per week, you'll be contributing to your local community's economic success," Wilczynski said.