Due to the COVID-19 pandemic, this year has been anything but ordinary. However, students in Joliet Junior College's Process Operator Technician program put forth extraordinary efforts to reach their goals. In August, 19 students successfully completed their training to prepare for a high-growth, high-demand career in the petrochemical industry.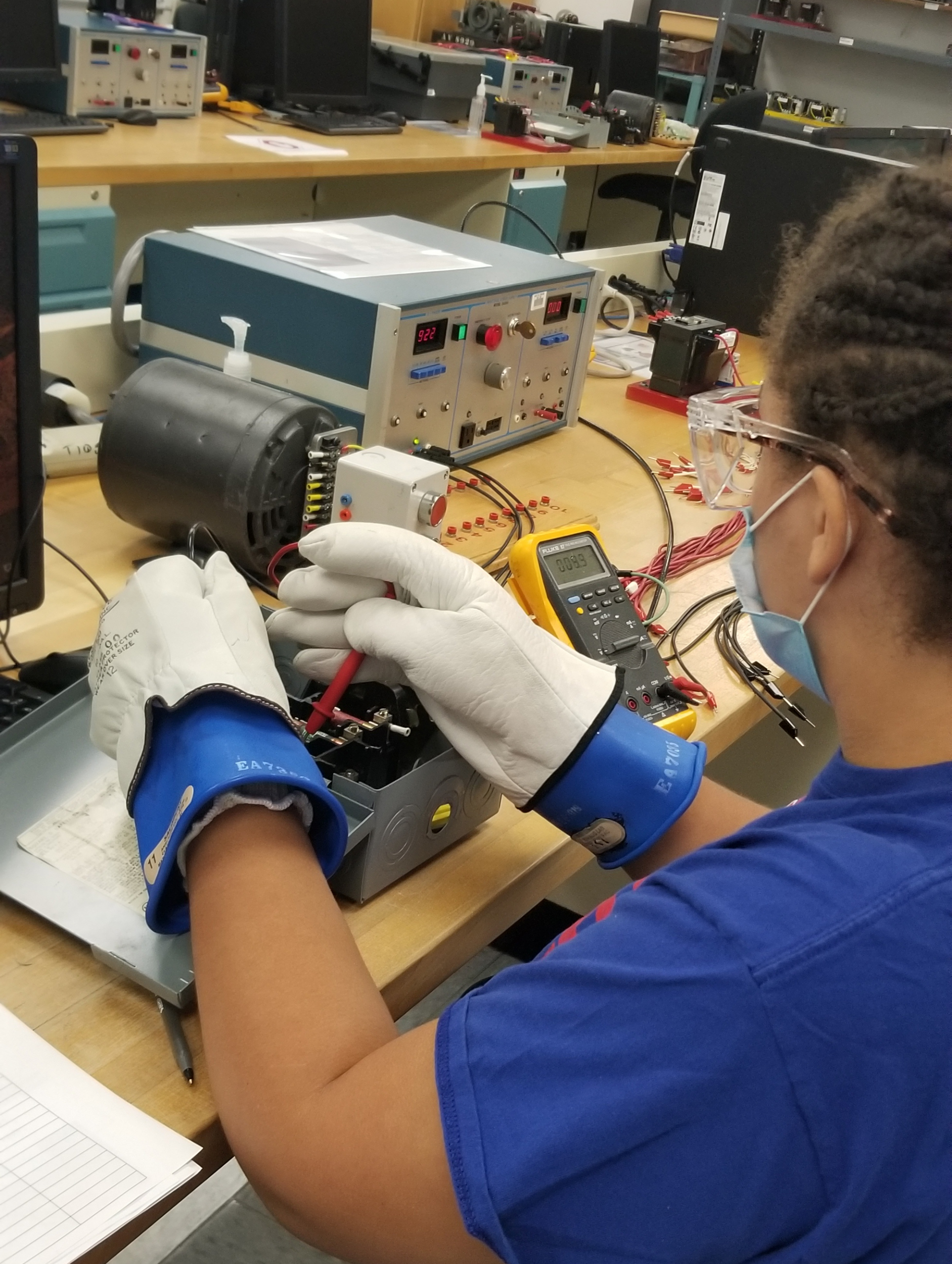 The program is made possible by a grant through the Illinois Community College Board's (ICCB) Workforce Equity Initiative, and is operated through JJC's Corporate and Community Services Division. JJC is one of 15 community colleges in Illinois to receive funding, which supports workforce training in high-growth, high-demand occupations for individuals from underserved and underrepresented populations. As part of this grant initiative, at least 60% of participants in the workforce equity program must be African American.
The program initially began in mid-February with an outline of classes that included both in-person lectures and hands-on labs. When the pandemic halted the program in mid-March as educational institutions modified operations, students couldn't help but wonder how this would affect the rest of their training.
JJC's faculty and staff worked diligently to find innovative solutions so that students would be able to continue their training. The original 15-20 week program schedule was basically turned upside down. All in-person classes were transitioned into an online format; and students were able to resume their training after an approximate two-month hiatus.
Adapting to a Virtual Environment
Students had to adapt to a new virtual environment for their classes while also utilizing new technology and software. Danavious Hurd was grateful that he could continue the program and explained that staying disciplined and engaged in class discussions was very important for online learning.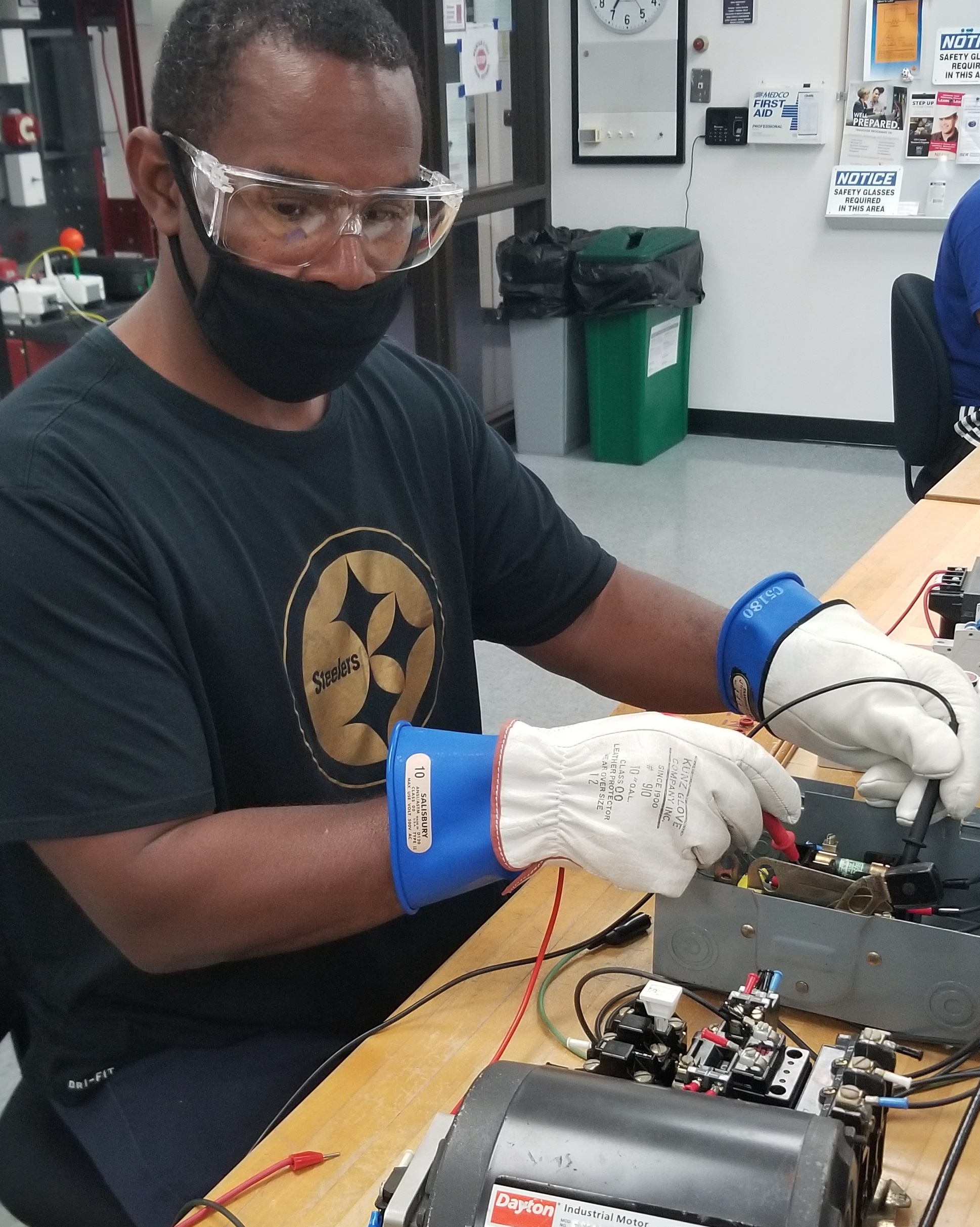 "If you just log in and don't interact or pay attention, you'll get lost," said Hurd, who completed the program while also balancing a full-time job. "It is a very good program and I encourage every individual if they get the opportunity to take advantage of it."
The instructors and staff continuously provided students with resources and technical assistance to ensure they stayed on track. All of the class materials that are typically printed were available for students to download through Microsoft Teams. Instructors also provided virtual study group sessions if students needed extra assistance in a specific area.
"The instructors did a really good job of going over the material to make sure we understood everything," said Eric Jordan.
Continuing with Technical Classes and Labs
There are over 20 technical-related courses in JJC's Process Operator Technician program, and many have hands-on lab components. The labs reinforce a topic by providing students with a valuable opportunity to apply what they learned in a hands-on environment. Some of the classes with labs such as motors, electrical and instrumentation were able to be shifted to later in the program when the stay-at-home order was lifted.
Throughout the summer, students continued with online lectures, but were finally going to be able to return to campus for the labs. However, the in-person experience was going to look much different than it did a few months earlier.
In order to comply with safety guidelines on campus, students would have to get their temperature checked, wear a mask and practice social distancing. Even though it was challenging, students enjoyed the hands-on labs and were able to gain a solid understanding of the topic.
"I enjoyed the hands-on labs that we were able to do," said Taji Lacy said. "I know it was limited, but that was my favorite part because it connected everything we were learning from the lecture into actually doing it."
In addition to completing their classes, many students also had to contend with a variety of other circumstances due to the pandemic such as shift changes at work, health issues, daycare and remote learning for their children.
Despite having to persevere through a lot of uncertainty and overcome a variety of challenges, students in JJC's Process Operator Technician program remained focused on their goal to finish what they started.
Preparing for Career Opportunities
For some students, learning about the petrochemical industry was an entirely new experience while for others it was about expanding their knowledge and skills to prepare for career advancement. Regardless of the reason, students who complete JJC's program have a solid foundation for a career in the petrochemical industry.
Aaron Harris explained how this program not only introduced him to a brand new industry but also prepared him for employment, even during a pandemic. Students also participate in resume writing workshops and mock interviews as part of their training.
"This program gave me everything I needed to get a job," said Harris.
Shortly after completing JJC's training program, Harris went through the interview process with Bunge Loders Croaklan in Channahon and was hired for a full-time position. His classmate Eric Jordan also went through the interview process and was offered a full-time position at Ingredion in Bedford Park. His anticipated start date is mid-October.
"Our goal is to provide a valuable training experience so that students are well-prepared for rewarding career opportunities when they complete our program." Said Amy Murphy, dean of applied arts, workforce education and training at JJC. "It's exciting and incredibly fulfilling to watch this progression take place for our students."
For more information about JJC's program, visit www.trainingupdate.org/workforce-equity.