Joliet Junior College professor of nursing, Dr. Karen Roberson, has been selected as a Nurse Educator Fellow by the Illinois Board of Higher Education for her contributions in the field. 
Roberson is one of 19 distinguished educators in the state of Illinois selected to receive the honor for 2019.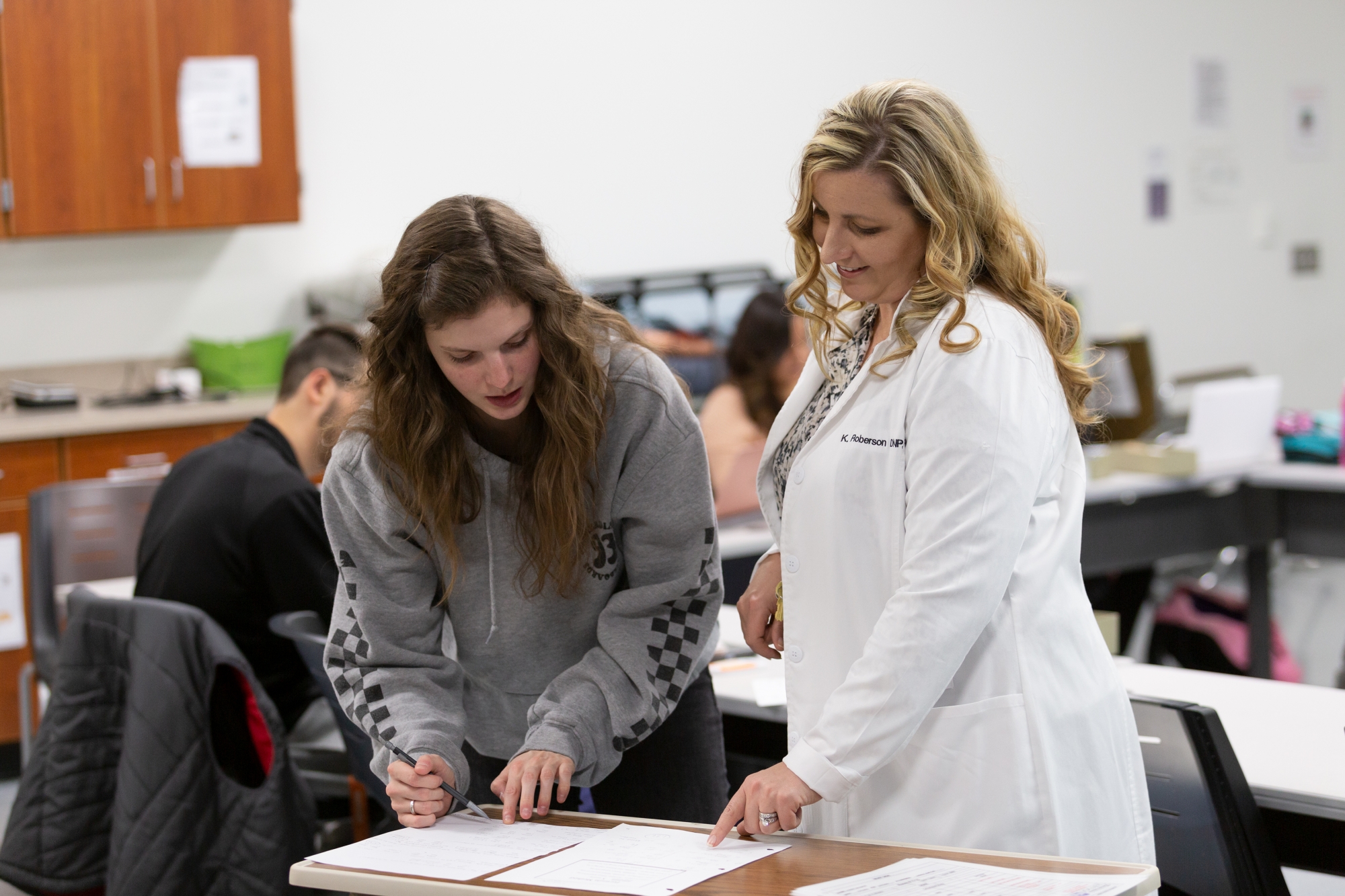 The Nurse Educator Fellowship exists to ensure the retention of well-qualified nursing faculty in pre-licensure RN programs offered by Illinois institutions of higher learning.
It is a very competitive program; qualified applicants must hold a minimum of a master's degree in nursing, work full-time in a nursing faculty position at an eligible institution, have made significant contributions to the field and been nominated by their chief nursing administrator. The award is in the amount of $10,000.
"This Nurse Educator Fellowship allows for the improvement of nursing practice through funding projects that develop the use of best practice guidelines and based on research integrate these concepts into practice with faculty," Roberson said. 
Roberson holds a Bachelor of Science in Nursing from Southern Illinois University Edwardsville, a Master of Science in Nursing with a Health Care Education Certificate and a Doctorate of Nursing Practice (DNP), both from Regis University.
For Roberson, JJC has been a part of her story for as long as she can remember.
"My parents, siblings, and myself all attended JJC. I even was enrolled in the daycare program when my mother attended," Roberson said.  
She began as an adjunct faculty member at JJC in 2010 and was given a full-time faculty position in 2011. Before coming to JJC, she worked as a nurse in many hospital departments, including the surgical department, emergency department as a Trauma Nurse Specialist, and a pediatric intensive care unit. 
Roberson's recent research included an educational in-service addressing assessing learning outcomes. This research provides much value to the novice faculty members and integration will assist to retain future educators.  
"Functioning as a nurse in the community I developed a respect for the nursing program as I witnessed the high level of inquiry students displayed in the clinical setting. This made JJC my only choice for employment in 2011 and I feel privileged to be a part of the legacy in the nursing department," she said. 
For media inquiries contact Communications and Media Coordinator Scott Harvey at 815-280-2844 or sharvey@jjc.edu.