Joliet Junior College Trustee Andy Mihelich resigned from his board seat this week, citing a recent move to Springfield, Ill. as the reason for his departure since his residency is no longer within the college's district.
Trustee Mihelich has served as a college trustee since 2007 and was in the middle of his second six-year term, which was set to expire in 2019. Prior to his board service, Mihelich was a JJC employee for 30 years before retiring as the college's associate vice president of extended campuses.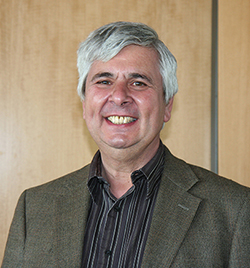 "It has been an honor to be a trustee for the past 10 years and it will always be a proud time in my life," Mihelich said. "The college is in good hands. I will miss being a part of such a great institution. Please keep the focus on learning."
Dr. Judy Mitchell, JJC president, cited Mihelich's continued focus on making JJC the first choice for the community as a lasting impact and testament to his service.
"His keen interest in driving growth and innovation through academic programming, financial investments, and facility master planning, is truly unparalleled," Mitchell said.
Moving forward, the board has 60 days to fill this vacancy. Details about this process will be shared in the near future as they are finalized. For more information, contact Kelly Rohder at (815) 280-2915 or krohder@jjc.edu.