The Joliet Junior College Library will once again host activities to celebrate National Novel Writing Month (NaNoWriMo), although this year will look a little different as all events will be held virtually.
Participants in NaNoWriMo are tasked with writing a 50,000-word novel starting on Nov. 1 and finishing by Nov. 30. Those wishing to participate must register and log word counts on NaNoWriMo's website. You do not have to be registered with NaNoWriMo to participate in the JJC Library's events.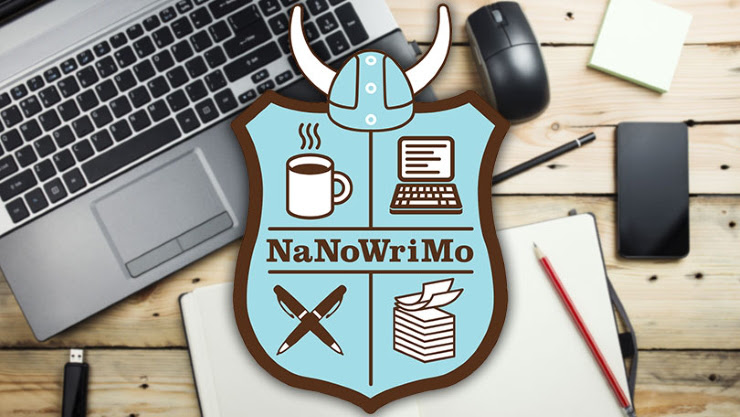 The first event is the NaNoWriMo Kick Off with author Jeffrey Fisher on Monday, Nov. 2 at 7 p.m. Fisher, who has won NaNoWriMo multiple times, will be here virtually to provide help and encouragement for all writers. You can register for this event online. All of the Library's events are free and open to the community.
JJC associate professor and librarian, Michelle Y. Roubal, helps to organize the November events. She believes that NaNoWriMo fosters literacy in participants.
"NaNoWriMo is a great way to build literacy. Libraries have traditionally engaged children with story time to help build literacy. But for young adults and older students, one way we look to grow their literacy is by encouraging them to write their own stories." said Roubal.
Another event is the Library Crawl, which encourages participants to visit virtual Write In sessions at each of the local participating libraries to win prizes. The JJC Library will then host Library Crawl Check-Ins via Zoom on Nov. 10, 17 and 24 at 4 p.m.
There are also events being held by NaperWriMo, the official group for the suburbs west of Chicago. You can find out more information about these events here.
The final activity hosted by the JJC Library is the NaNoWriMo Wrap-Up on Tuesday, Dec. 1 from 7 to 8 p.m. Writers will be able to share their stories and learn about self-publishing options.
You can register for any of the JJC Library's events online.
"Developing writing is key to being successful in college and in the workplace. Whether or not our students and constituents finish a novel, or go on to become writers, they will become better communicators through the practice of writing," said Roubal.
For more information about JJC's participation in NaNoWriMo, contact the Library at librarian@jjc.edu.
For media inquiries, contact Communications and Media Coordinator Scott Harvey at 815-280-2844 or sharvey@jjc.edu.