Kelly Rohder-Tonelli, Joliet Junior College executive director of communications and marketing, has received the Reverend James E. Allen Award for Service to the Community by Project Acclaim.
This award recognizes individuals or organizations who show selfless devotion of community by direct action, perform actions that have a community-wide impact and have enhanced the community's best interests. Project Acclaim selected Rohder-Tonelli for her sustained involvement and mentorship, noting the seven boards, organizations and committees she's served on since 2014.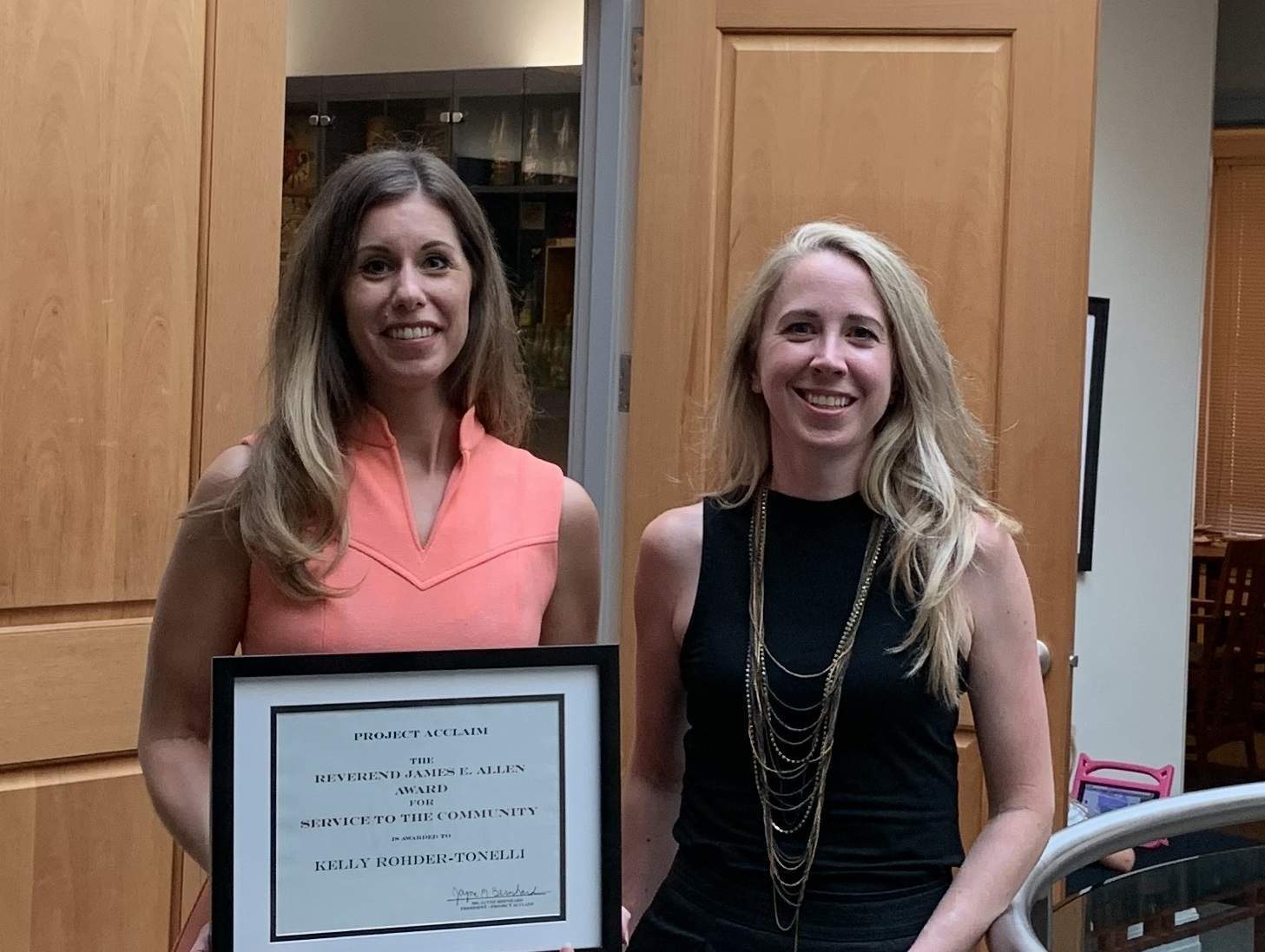 "This acknowledgement is incredibly meaningful, given the reputation and impact of Rev. Allen," said Rohder-Tonelli. "This community has a hold on my heart and on my soul. I believe in Joliet. I believe in what we do together. I invest when I can, and where I can because this community inspires me and challenges me to do so."
Rohder-Tonelli started at JJC in 2007 as a communication and media specialist before becoming director of communications and external relations. Since 2016, she's served as executive director of communications and marketing, leading the college's branding, print and digital content and media and public relations. In addition, Rohder-Tonelli manages JJC's federal and state governmental relations, leads crisis communications, and serves as the college's spokesperson. 
Rohder-Tonelli is currently a member of the George Werden Buck Boys and Girls Club Board of Directors, the Joliet Area Historical Museum Board of Directors, the Joliet Public Library Board of Trustees, and the Joliet Region Chamber of Commerce Board of Directors. In recent years, she's volunteered in the Big Brothers Big Sisters of Will & Grundy County Mentor 2.0 program, chaired the Will County Center for Economic Development Higher Education subcommittee, and co-chaired the Rialto Marquee Advisory Committee.
Rohder-Tonelli holds a bachelor's degree in journalism and English from the University of Iowa and a master's in organizational leadership from Lewis University. She and her husband Rodney Tonelli are residents of Joliet.
Founded in 1985 by Reverend James E. Allen, Project Acclaim promote the positive aspects of the Joliet area.
For media inquiries, contact Communications and Media Coordinator Scott Harvey at sharvey@jjc.edu.