Joliet Junior College has received a $75,000 grant from Compeer Financial's donor advised fund, the Agriculture and Rural Initiative, for its agriculture program. 
"We are very fortunate to have supporters like Compeer to support and supplement the success of our programs," JJC agriculture professor Jeffrey Landers said. "The funds provided will provide numerous opportunities for our students." 
These opportunities include immersive experiences for students and student internship support, in addition to equipment for the program. 
"The agriculture programs at JJC have a long-standing tradition of providing internship opportunities to students," Landers said. "With hundreds of training sites located locally and across the United States, our students are able to benefit from valuable hands-on learning experiences and industry immersion.  When visiting with our graduates, we find that the most important learning experiences come from the laboratory and internship experiences they have while in our programs."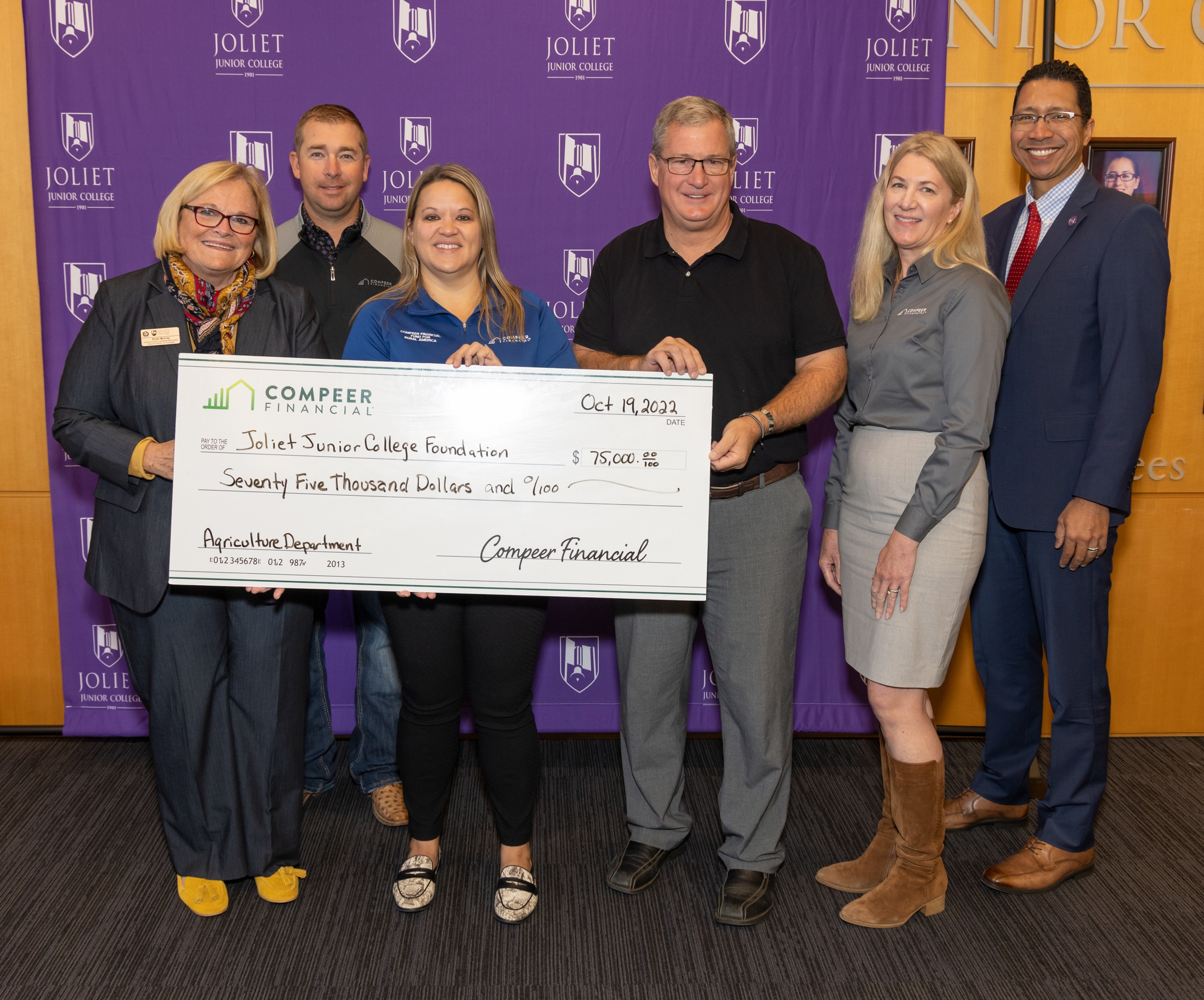 The grant is in the second of three rounds of grants being awarded by Compeer Financial. In 2021, Compeer committed $1.9 million in grants and scholarships to colleges over the next five years with the intention of further developing the agricultural workforce. 
Colleges were chosen based on agricultural education offerings, agricultural workforce development and geographic impact. JJC is one of four community and technical colleges in Illinois to receive a grant. 
"JJC has a rich history of leadership in agricultural education," Landers said. "JJC has historically been one of the state's largest and most comprehensive programs in Illinois, preparing students in the areas of agriculture, horticulture and veterinary careers." 
Compeer will also award two annual $1,250 scholarships to JJC agriculture students over the next four years. 
"Our clients continue to list workforce development among their highest concerns, and these grants and scholarships are the first step to improving this challenge for the industry," said Stephanie Wise, a Compeer financial director. 
LEARN MORE ABOUT AGRICULTURE AT JJC