JJC Supporting Frontline Health Workers by Creating, Donating PPE
Joliet Junior College is heeding Illinois health official calls to grow the low stockpile of personal protective equipment (PPE) as doctors and nurses treat patients with COVID-19.
Employees with JJC's Health and Public Services Department over the weekend donated face masks and other supplies to local healthcare facilities, and this week the college began producing mask shields using its 3D printers, which will significantly extend the life of facial masks.
Donating Existing Supplies
JJC Associate Nursing Professor Gina Hulbert is a Morris resident and previous employee of the hospital there. It's also where her current students conduct clinicals. So as COVID-19 cases began to rise across the U.S. and cripple hospitals' PPE supplies, she reached out to her former colleagues.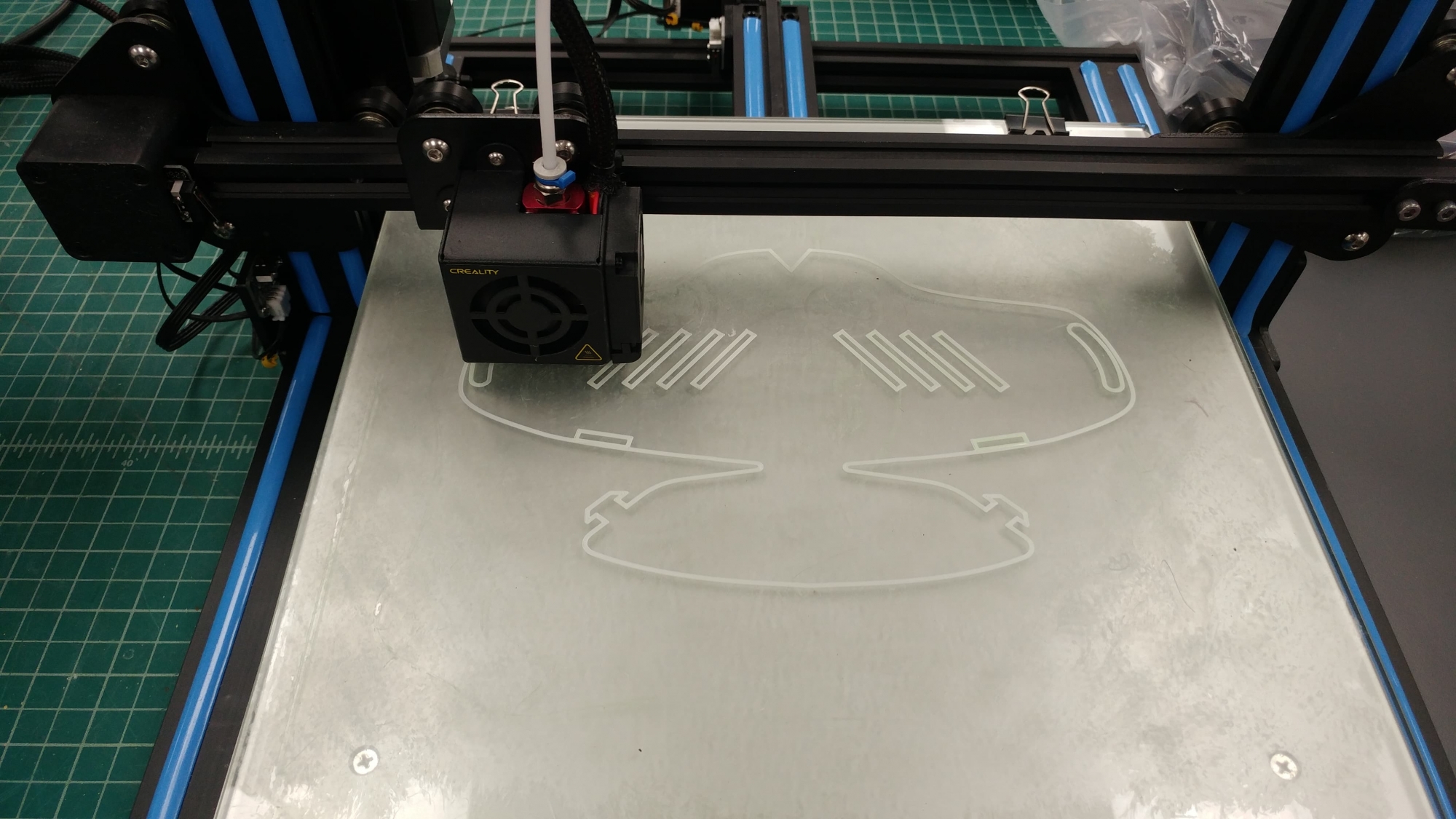 "I quickly received responses that their supply was running low. I then contacted Dr. Amy Gray, dean of nursing, health and public services, and Dr. Mary Beth Luna, nursing department chair, to see if we could donate some of our supply to the hospital. Without hesitation, both of them agreed," said Hulbert. "The employees at Morris Hospital are like my second family, and I am so thankful to be part of an organization that was willing to help them out."
On Saturday, employees gathered thousands of gloves and masks, several tubs of sanitation wipes, dozens of isolation gowns, and plastic goggles. Items were delivered to Morris Hospital, as well as Silver Cross Hospital and St. Joseph Medical Center, and AMITA Health in Plainfield.
"We are incredibly grateful for the supplies JJC provided during this unprecedented COVID-19 crisis," said Hannah Wehrle, auxiliary and foundation officer at Morris Hospital. "We have learned through our many years of partnership that JJC is committed to community prosperity; helping communities like ours flourish and thrive. Thank you for living out your mission in this special and thoughtful way." 
"It was a team effort that just came together due to the caring and proactive people in my department," said JJC's Dr. Amy Gray.  
Producing New Supplies From Scratch
When Tom McCullagh read about how people are using 3D printers to make shields that extend the life of face masks, he followed up to see how he could make his own. The small business owner from Shorewood is an avid maker, and owns several 3D printers.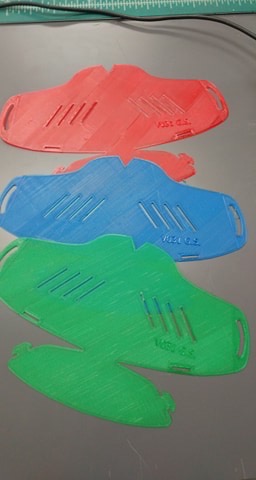 "I then called some friends at various hospitals - Loyola, Palos, Christ, and Silver Cross - to make sure they would accept delivery. When they confirmed that they would I began production," said McCullagh.
To expand that production, he reached out to JJC Vice Chairwoman Maureen Broderick, aware that the college's MakerLab housed multiple 3D printers. He was ultimately connected to MakerLab Manager Debra Daun, who this week began producing the shields.
"Debra is always ready to lend a helping hand and without hesitation stepped up when we were approached with this project," said Amy Murphy, dean of applied arts, workforce education and training. "I can't thank Debra enough for her efforts and sharing her expertise with the innovative technologies that are available in our MakerLab."
Shields are made from PETG 3D printing filament, and each take about 40 minutes to complete. With its nine printers, the college can make upwards of 100 shields per day. Affixed to a face mask, the shields can extend the life of the masks by as much as 300 percent, according to McCullagh's research.
"The collaboration has been quick, decisive, efficient and effective. I cannot stress how impressed I have been with the responsiveness of JJC in wanting to help the community," said McCullagh.
In addition to its 3D printers, JJC's MakerLab features scanners, a carving machine, a laser cutter and other equipment that students studying architecture, engineering or orthotics and prosthetics technology can use to hone their skills. It is also open to the community.
"We are faced with great challenges during these unprecedented times and we are ready to contribute in any way that we can to give back to our community and assist those who are serving on the front lines," said Murphy.  
For Media inquiries, contact Communications and Media Coordinator Scott Harvey at sharvey@jjc.edu.