JJC Students Receive Offers from Disney's Culinary, College Programs
Nine Joliet Junior College students will work at Walt Disney World in Orlando, FL this fall as part of the company's culinary and college programs.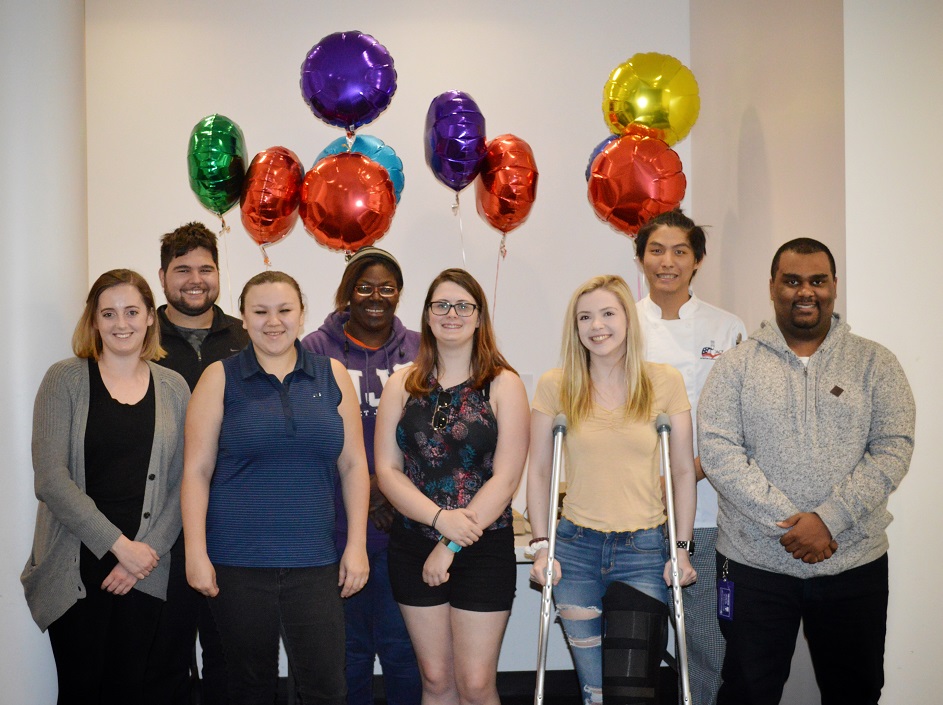 Five students received offers to participate in the Disney Culinary Program after recently meeting with Chef Pauli Milotte, the company's senior culinary recruiter.
JJC's Career Services and Culinary Arts Department hosted Chef Pauli at City Center Campus on April 26. It marked the first time he had visited campus, and was one of only three Illinois culinary schools visited by Disney. Chef Pauli presented to more than 30 JJC students about the program before interviewing several individuals.
View photos from Chef Pauli's visit.
"An opportunity of a lifetime came knocking on my door," said Cornelia Jones, one of the five students who received an offer. "This helps me grow as a person and become a better chef in the days to come. It gives me the opportunity to learn from the best, seeing what the world has to offer for a female chef."  
The Disney Culinary Program offers paid internships to selected students over a four-month period. They'll work in one of Walt Disney World's 300 restaurants, providing approximately 22,000 meals over that period as a cook or in a pastry or bakery role.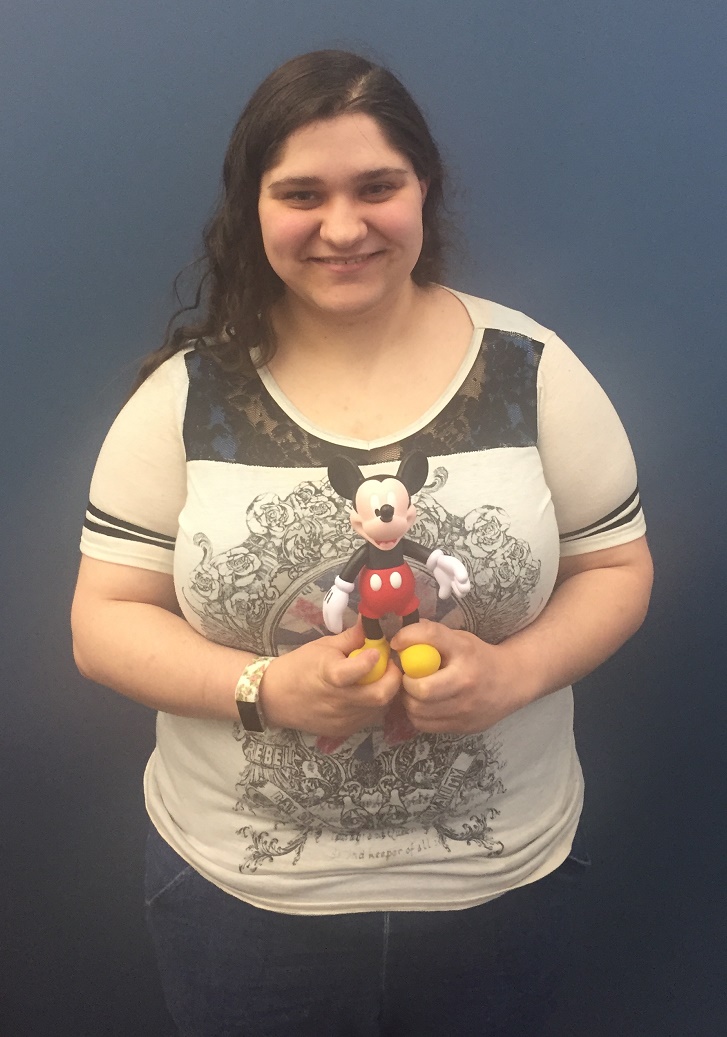 The program provides transportation to and from work locations and houses students in one of four Disney College Program apartment complexes. As a member, they also receive discounts on food and souvenirs as well as free entry into theme parks, water parks and Disney property while on the internship. 
Jones will be joined this fall by fellow JJC culinary students Adam Chan, Benjamin Rutkowski, Julia Sgiers, and Conrado Tucker.
"I was beyond thrilled. I could not believe that I had been accepted! It was a dream come true. I hope this will be one of my first steps of working in the industry and a successful career!" said Sgiers.
"The Disney Culinary Program is a good opportunity to start my culinary life," said Chan. "I am really exciting about the program, and I can't wait! I hope I can get better with my culinary skills in this program, and thanks to Chef Pauli for giving me this opportunity to work at Disney."
"We are so proud to have five of our culinary students exposed to and participating in the Disney Culinary Program," said Chef Mike McGreal, JJC Culinary Arts Department chair.
McGreal added that Disney has opened many doors for past JJC culinary students as well.
"Chef Scott Hunnel and wife Chef Marianne Hunnel were newlyweds who attended JJC Culinary Arts in 1988," he said. "After graduation they moved to Florida as Scott had been accepted into the Disney Culinary Program. Today Chef Scott Hunnel is the executive chef for the Grand Floridian Resort at Disney and the highly praised Victoria and Albert's restaurant. Chef Marianne runs the Epcot Food and Wine Festival. Participating in the Disney Culinary Program exposes our students to a world of opportunity."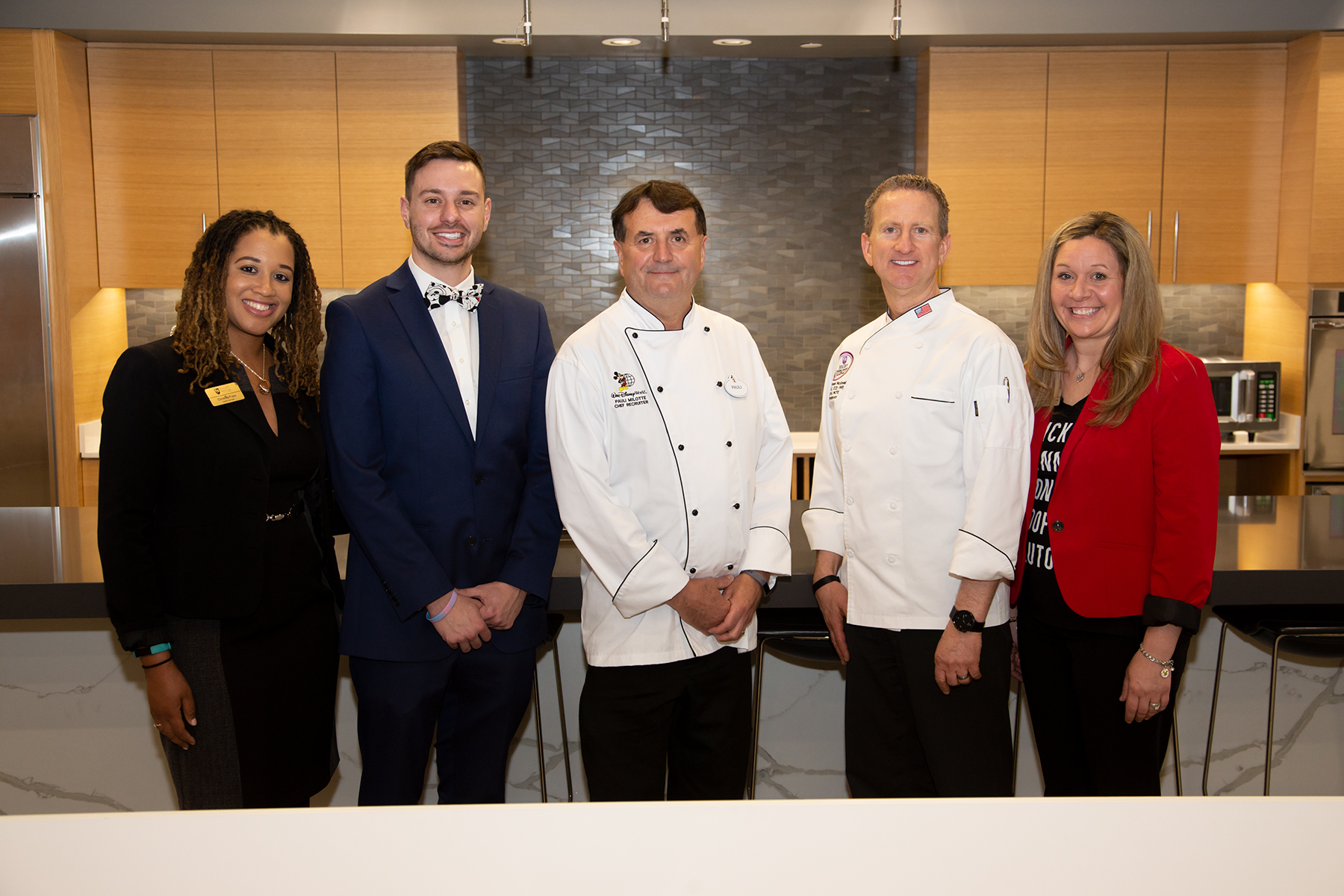 Four JJC students, Morgan Giuffre, Patricia Maurer, Alyssa Michalski, and Gabrielle Taylor were also accepted into the Disney College Program for fall 2018. They'll gain on-the-job experience working in Disney's parks and resorts, as well as have an opportunity to participate in college coursework.
Maurer's role will be in merchandise. She always wanted to work for Disney, but nearly gave up on the opportunity after several applications failed to earn her a spot.
"I came across a quote from Walt Disney, 'the difference in winning and losing is most often, not quitting.' I decided to give it everything I got and to apply again. When I saw the notification on my phone that I was going to be working at Disney World, I felt like all my hard work paid off because one of dreams just came true. This internship is going to be everything to me and I couldn't be more excited to work where I can now make other people's dreams come true," said Maurer. 
Participants in the Disney College Program will network with leaders, take part in personal and career development classes, and build transferable skills such as problem-solving, teamwork, guest service and effective communication.
JJC 1st Year Career Pathway Coach and Disney College Coordinator Christen Mazura-Morris is an alumni of the Disney College Program. She said the experience changed her life. Mazura-Morris served as a Jungle Cruise skipper in the Magic Kingdom while in college.
"This experience was unforgettable and has been a topic of conversation in every job interview I have had since," she said. "I know what an amazing opportunity this is for our JJC students. My life has come full circle, and I am privileged to be able to promote and coordinate this internship experience which allows students to work for a world-renowned company and helps them develop skills as they prepare for their future careers.  Congratulations to all the students that have received internship offers!"
For media inquiries, contact Communications and Media Coordinator Scott Harvey at 815-280-2844 or sharvey@jjc.edu.