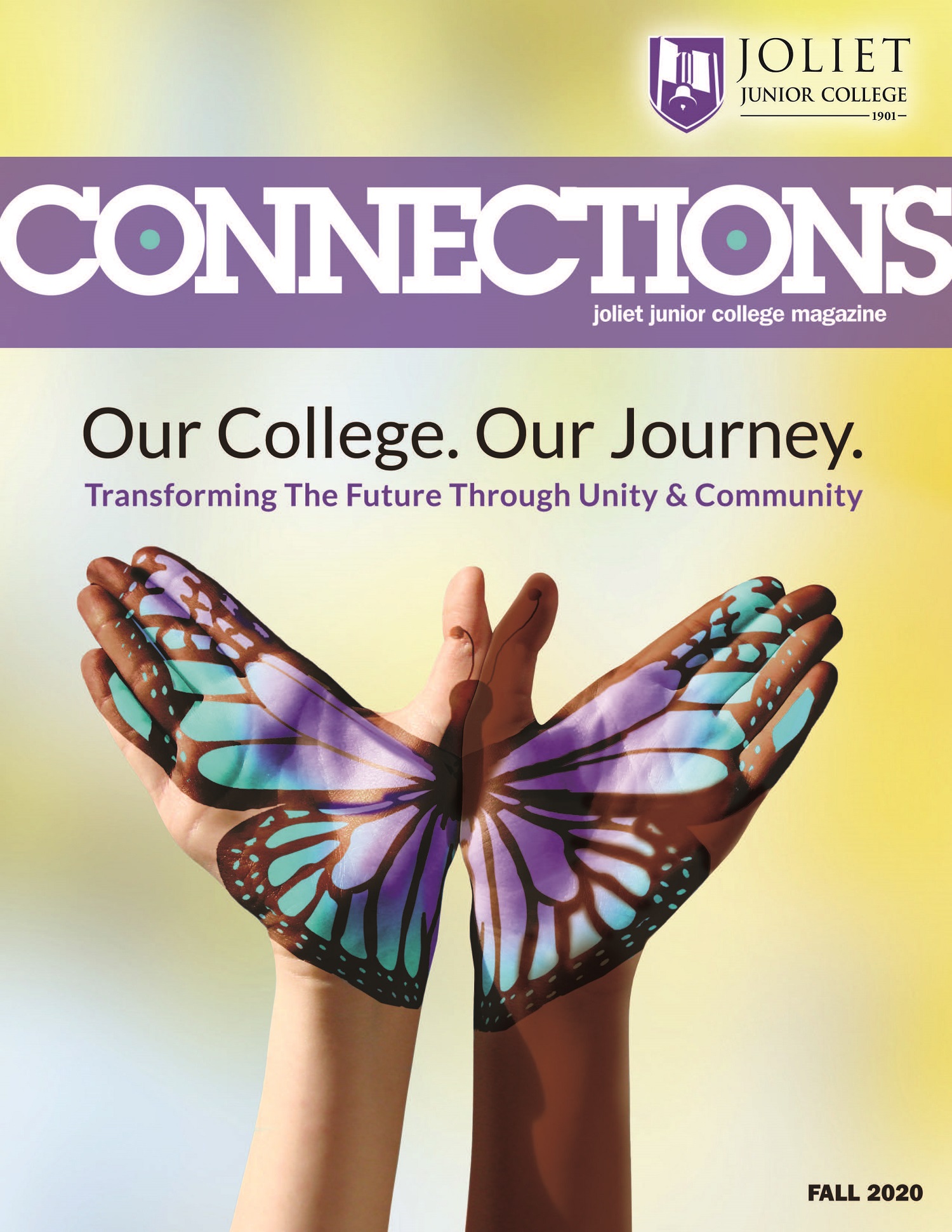 The Fall 2020 Connections Magazine: Our College. Our Journey, is now available for online viewing.
In this issue, meet the JJC heroes in and out of the classroom who've helped the college get through these challenge times. You're invited to meet JJC's new executive director of diversity, equity, inclusion and compliance. Our archives section celebrates the history of black culture on campus. Learn about plans for a new respiratory therapy program, and how a major grant changed the way JJC delivered high-tech, high-touch student support services.
The biannual Connections Magazine is prepared by the Joliet Junior College Communications and Marketing Division and the Institutional Advancement Office. Physical copies are mailed to roughly 25,000 donors, alumni, community organizations, elected officials, and community leaders.