The Joliet Junior College Police Department is expanding its community outreach with the launch of the Police and Community Engagement (PACE) team. 
Police Chief Brandon Campbell said the goal of PACE is to bridge the gap between the community and the department.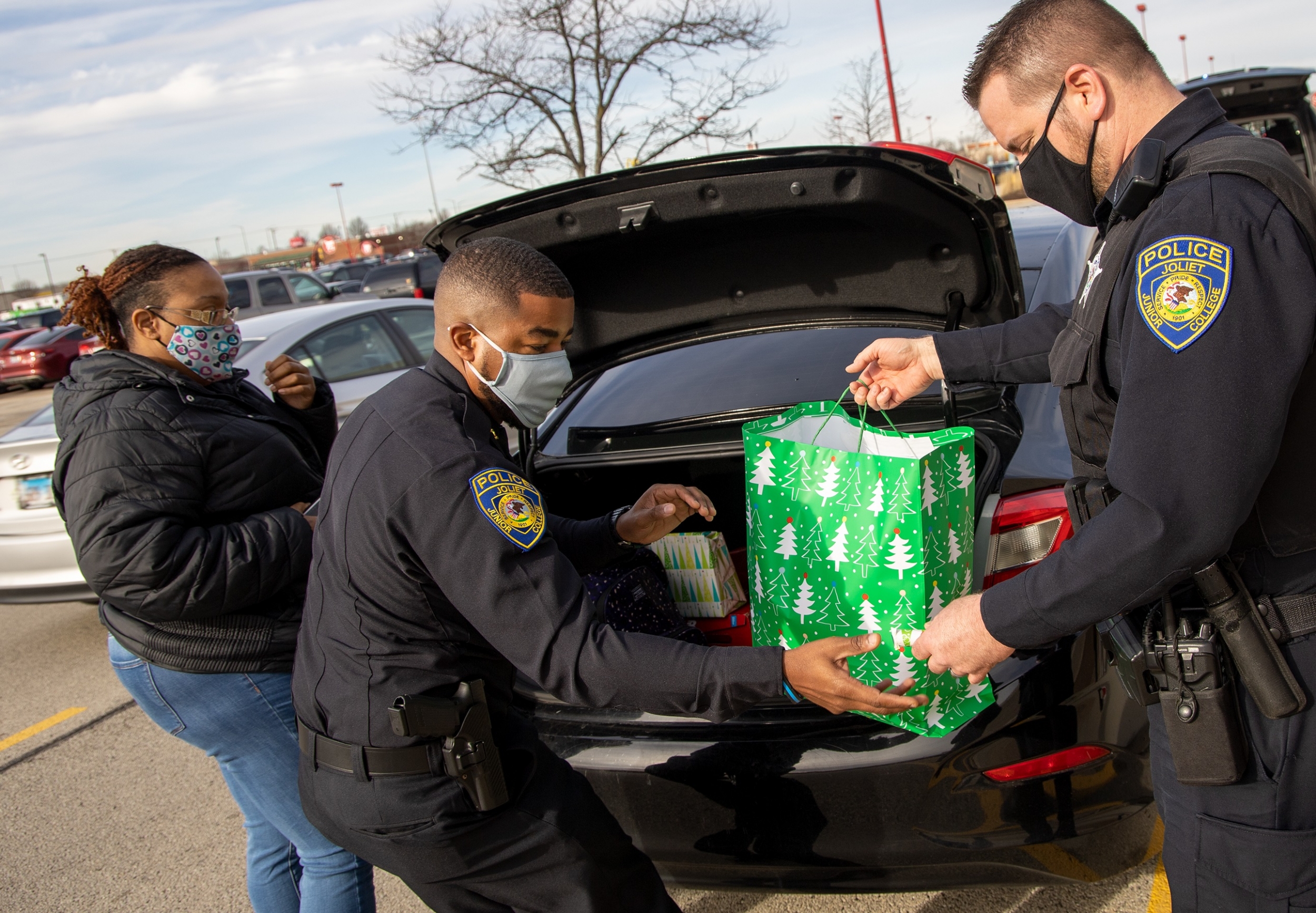 "If you have a good relationship that's built on mutual respect between the police department and the community it's a great working partnership because the police can't get anything done without supporting the community," said Campbell.
To grow those relationships, the department has established the PACE Fund through the JJC Foundation to support various community events such as a trunk or treat, fire truck pull, and special guest speakers. The fund would also help continue successful programs like Shop with a Cop, which started last December to assist local youth in need.  
"As a police department we take them on a shopping spree, if you will," said Campbell. "It's trying to lift up some of the people in the community that may not be as fortunate as others due to certain circumstances, particularly last year due to COVID-19."  
Campbell said these initiatives will not only support those in need, but the community at large. Later this summer, they plan to coordinate a free ice cream giveaway with TCBY. 
"The only tangible thing we have is public trust. So if people don't trust us, then we're not doing our jobs. Initiatives such as this really show we're going out of our way to make these relationships and foster these partnerships because it's not up to the community to come to us it's up to us to go to them." 
To support these initiatives, visit www.jjc.edu/donate and select JJC Police and Community Engagement Fund from the designation tab. 
For media inquiries, contact Communications and Media Coordinator Scott Harvey at sharvey@jjc.edu.