JJC Library to Host In-Person, Virtual Events for National Novel Writing Month
After two years of only virtual activities, the Joliet Junior College Library will also host in-person events this year to celebrate National Novel Writing Month (NaNoWriMo), which occurs annually in November. 
NaNoWriMo participants are tasked with writing a 50,000-word novel starting on Nov. 1 and finishing by Nov. 30. Those wishing to participate must register and log word counts on the NaNoWriMo website. Registration with NaNoWriMo is not required to participate in the JJC Library's events.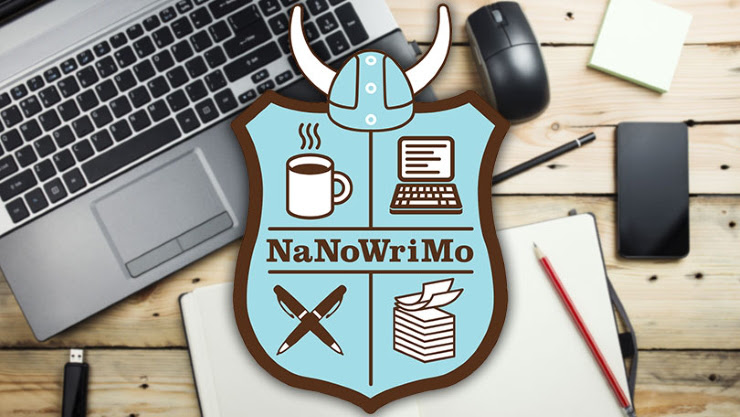 "National Novel Writing Month is for students, staff, faculty and our community," said JJC librarian and associate professor Michelle Roubal. "It is a great way to introduce community members to what JJC has to offer, especially in the Library. Community members in District 525 have access to many resources here." 
In-person events begin with library write-ins, which are scheduled for Nov. 1, Nov. 15 and Nov. 29 from 7-10 p.m. in A-2003, the library classroom. Computers will be available, and registration is preferred, but drop-ins are welcome. Author, speaker and podcast host Nikki Green will host the in-person events. 
"Our in-person events will offer warm beverages such as coffee, tea, cider and hot chocolate, plus snacks to keep your writing motors running," Roubal said. "We are thrilled to be bringing people back into the Library after a couple years of strictly virtual programming." 
Virtual write-ins will be offered the remaining Tuesdays of November on Nov. 8 and Nov. 22 from 7-10 p.m. The online sessions will be through Zoom. During the online events, support, tips and games will be available. Author Tim Yao will host the virtual sessions. 
The Library's NaNoWriMo celebration will conclude with the NaNoWriMo Wrap-Up on Dec. 1 from 7-8 p.m. in A-2003. The event will allow participants to celebrate their work, participation and progress with treats and prizes. Writers are welcome to share their stories and will learn about self-publishing options. Registration is available online.  
The JJC Library works with NaperWriMo, the regional NaNoWriMo chapter based in Naperville, Illinois. The regional chapter has its own events to support writers in the area. 
"People from all walks of life, not just academics and students, take part in NaNoWriMo," Roubal said. "This event is for those who are passionate about writing, willing to work on their craft and to engage with other writers in our community. Every year, people make friends, join writing groups and are inspired to continue writing, all due to NaNoWriMo. Whether or not you finish, your participation is important and worth celebrating." 
REGISTER FOR THE LIBRARY'S EVENTS