The Joliet Junior College Library donated over 30 scarves to a local nonprofit as part of its involvement in February's The Great Read program.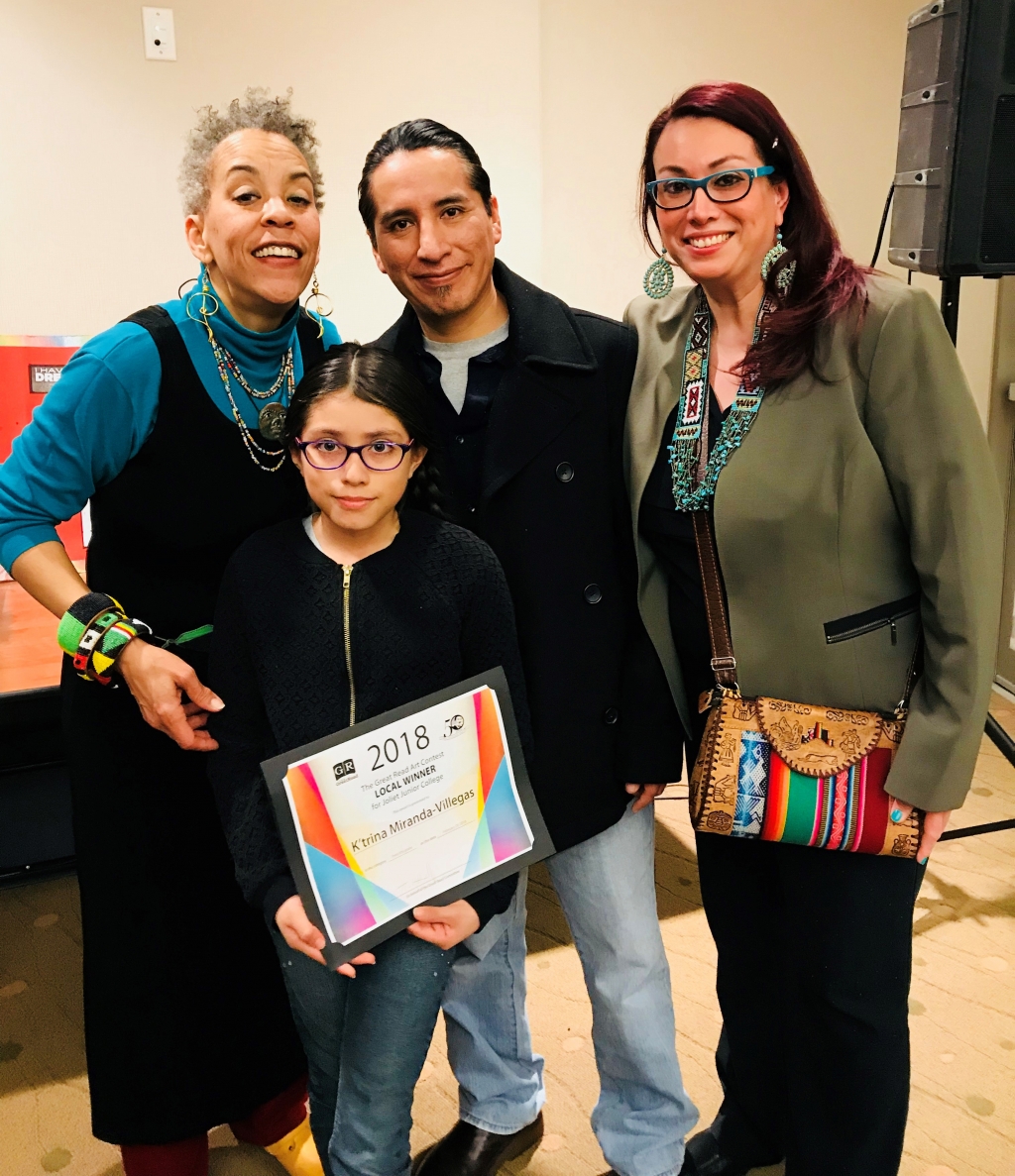 In cooperation with JJC and other local libraries, The Great Read's month-long celebration sought to promote literacy, reading and conversation by teaching about the life and legacy of Dr. Martin Luther King Jr. In the spirit of giving back, the JJC Library's Make Two-Give One fleece scarf event did just that. Each participant made one scarf for themselves and one scarf to be donated to Catholic Charities' Daybreak Center. 
"On behalf of everyone at Catholic Charities' Daybreak Center homeless shelter, thank you for the generous donation of 39 scarves and gloves for our clients. These items are useful, beautiful, and cozy on cold days," said Courtney Suchor, director of the Daybreak Center. 
In total, The Great Read put together donation boxes to benefit Bags of Hope, St. John Lutheran Church Food Pantry and Morningstar Mission. Each organization received a full box of food and toiletries. 
"Many people take basics like scarves and gloves for granted, but to the individuals we serve, this is a luxury. The fact that the scarves were lovingly made by hand makes the donation even sweeter. Please know how much we all appreciate your hard work and thoughtfulness," Suchor said.
The Great Read wrapped on Feb. 28 at the Joliet Public Library Black Road Branch. Chicago musician Maggie Brown performed, and winners of the program's art contest were announced. Throughout the month, each participating library accepted submissions. The three winners from JJC were K'trina Miranda Villegas in the pre-K through fifth grade category, Makayla Freeman in the sixth through twelfth grade category and Audrianna Schott in the adult category. Each winner took home a $20 Barnes & Noble gift card.
In thanking The Great Read sponsors, Miranda Villegas' mother, Martha, said, "Our family really enjoyed Maggie Brown and thank you and the committee for giving our children and youth an opportunity to honor Dr. King with their artistic expression."
For more information contact Scott Harvey, communications and media coordinator, at 815-280-2844 or sharvey@jjc.edu.