While Joliet Junior College has moved to an online only format amid COVID-19 precautions, fine arts students have continued efforts remotely to support community members by hand sewing protective face masks.
The work stems from a costume shop class the college launched last summer, where students were initially tasked with creating costumes for JJC theatre performances.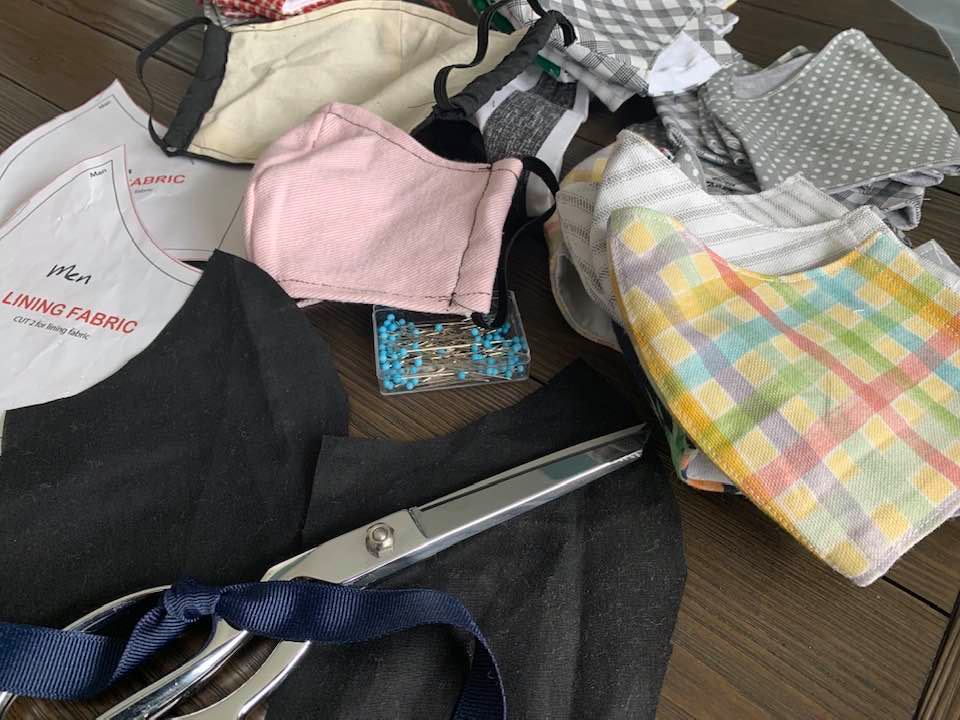 "When we moved to distance learning, I was really at a loss as to how to transition such a hands-on course," said Julie Giampaolo, JJC assistant professor of theatre. "Lori Schahrer, my department chair, was instrumental in helping me see new ways to achieve the student learning outcomes."
In preparation for machine stitching in the class, students had recently completed an extensive unit on hand stitching, Giampaolo said. So by supplying them with materials, they could build small garments at home, and use videoconferencing to share ideas and show their work.
"As a class, being able to use these amazing lifelong skills that professor Giampaolo has taught us to help our community is the least we can do!" said Kathy Quezada, a theatre major from Bolingbrook. "We are all affected by this, and we should do our part to support one another and our community."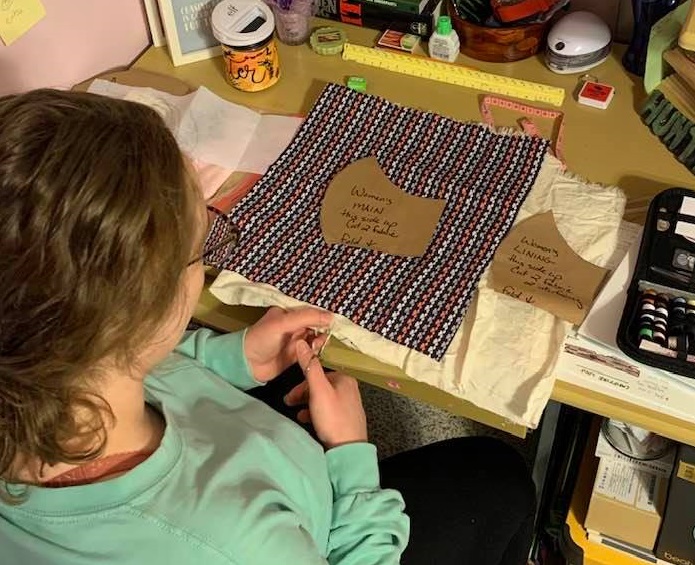 The face coverings are not surgical masks, but as the Centers for Disease Control advises, they can help slow the spread of the coronavirus and help people who may have the virus but don't know it from transmitting it to others. 
Giampaolo has partnered with two local medical facilities to distribute the masks to their residents; Silver Oaks Behavioral Center in New Lenox and Evergreen Senior Living in Orland Park. Most of the materials were donated from Jo-Ann Fabric and Crafts, as well as friend Jennie Stiglic. Giampaolo noted it was difficult to find elastic that would be used to attach the masks, as the product is on backorder most places.
"This is another time when the theatre industry has come through," she said. "I was able to source a spool of elastic from a costume supply shop."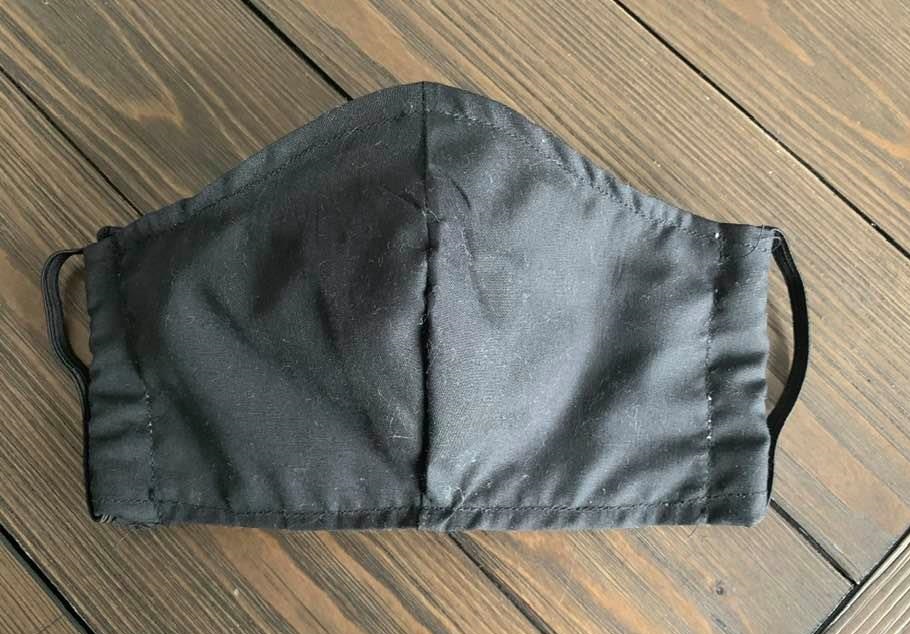 Giampaolo then distributed a kit to each of her 18 students, which included a pattern and materials. As the masks are completed, Gimapaolo will collect them, wash, and then distribute.
"Do your part and keep your head up," said JJC student Christian Moreno, from Bolingbrook, who is also studying theatre. "If we do what is needed of us and be kind to those who can help, we can get through this pandemic."
The original goal was to complete at least 50 masks, split evenly between the two facilities, by the end of April. But the class has already exceeded that number, thanks to a motivated group of students and additional donations from Schahrer, the fine arts department chair.
"I am really proud of Julie and her students for using their gifts to help our community," Schahrer said.  
"My hope is that this project will give my students the opportunity to use their new skills to make a difference, however small, in the health and safety of our community," Giampaolo said.  
For media inquiries, contact Communications and Media Coordinator Scott Harvey at sharvey@jjc.edu.