More than 10 years after earning her master's degree, the thoughts are still fresh for Cynthia Kremer as to how her skills would transfer from student to employee. Now an assistant professor and librarian with Joliet Junior College, Kremer looks forward to emphasizing the power of confidence and embracing one's true self in her faculty commencement speech on May 20. 
"I want graduates to be emboldened to stretch a little when looking for a job, being flexible to allow for great opportunities to come to them. I want students to feel a sense of joy and accomplishment as they celebrate with their loved ones that day," said Kremer.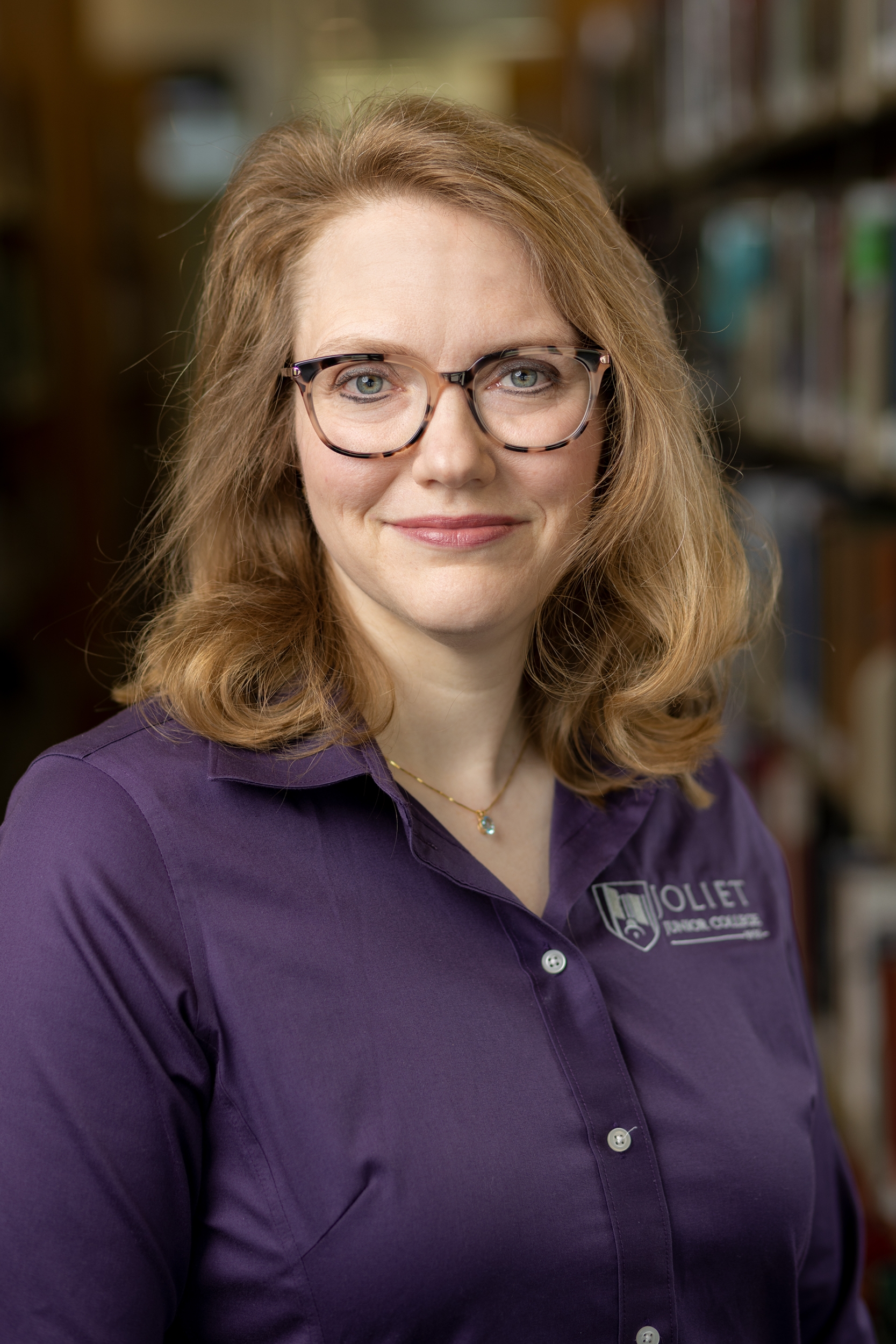 She adds that it's important for today's students and aspiring professionals to be centered in their lives and work and be mindful of outside influences. Above all, Kremer wants students to make the most of their academic and career journeys. There will be challenges, she says, but you'll benefit in the long run. 
"We each have a chance to be our best every day. I want students to take their accomplishments from JJC and make an impact in the community while pursuing their passion."
For Kremer, those passions include working with students and coordinating research materials through the library. Kremer manages the JJC Library collections, including print and digital materials, and supports patrons with accessing these and other services. She instructs information literacy sessions, and teaches a 16-week cataloging class through JJC's Library Technical Assistant Certificate program. It trains students for a modern information career in today's libraries, offering a comprehensive overview of all facets of library work. 
"I like the variety of projects available to me," she said. "I work directly with students and faculty during library sessions and provide resources for class content."
Kremer is currently conducting research for the Consortium of Academic and Research Libraries in Illinois (CARLI) Counts, a continuing education library leadership program. Kremer's research aims to determine faculty perception of library support and open education resources. She's also coordinating a library-wide collection management program to ensure JJC Library materials continue to support the college's academic programs. 
Kremer has worked at JJC for the past three years. She previously served as a science outreach librarian at Benedictine University in Lisle. Kremer holds a Master of Science in library and information science from the University of Illinois at Urbana-Champaign, and earned her Bachelor of Science in science and business from the University of Notre Dame. 
JJC will celebrate the achievements of its graduating students during two in-person ceremonies on Friday, May 20. Both will take place in the Event Center at Main Campus, 1215 Houbolt Road. The afternoon ceremony begins at 12:30 p.m., with the evening ceremony starting at 6:30 p.m. The college's graduation page details the times that specific degrees and certificates will be awarded. 
View Graduation Details