The Joliet Junior College Community Band is celebrating 40 years of musical excellence with its annual Spring Concert on May 5. The event begins at 3:00 p.m. in the Fine Arts Theater on Main Campus, 1215 Houbolt Road.
Featuring marches, transcriptions, and even original compositions, the band will be celebrating the music and talent that came before them. Directed by Charles Morgan and special guest conductor, Jerry E. Lewis, the show will mark the band's 40th anniversary as a group.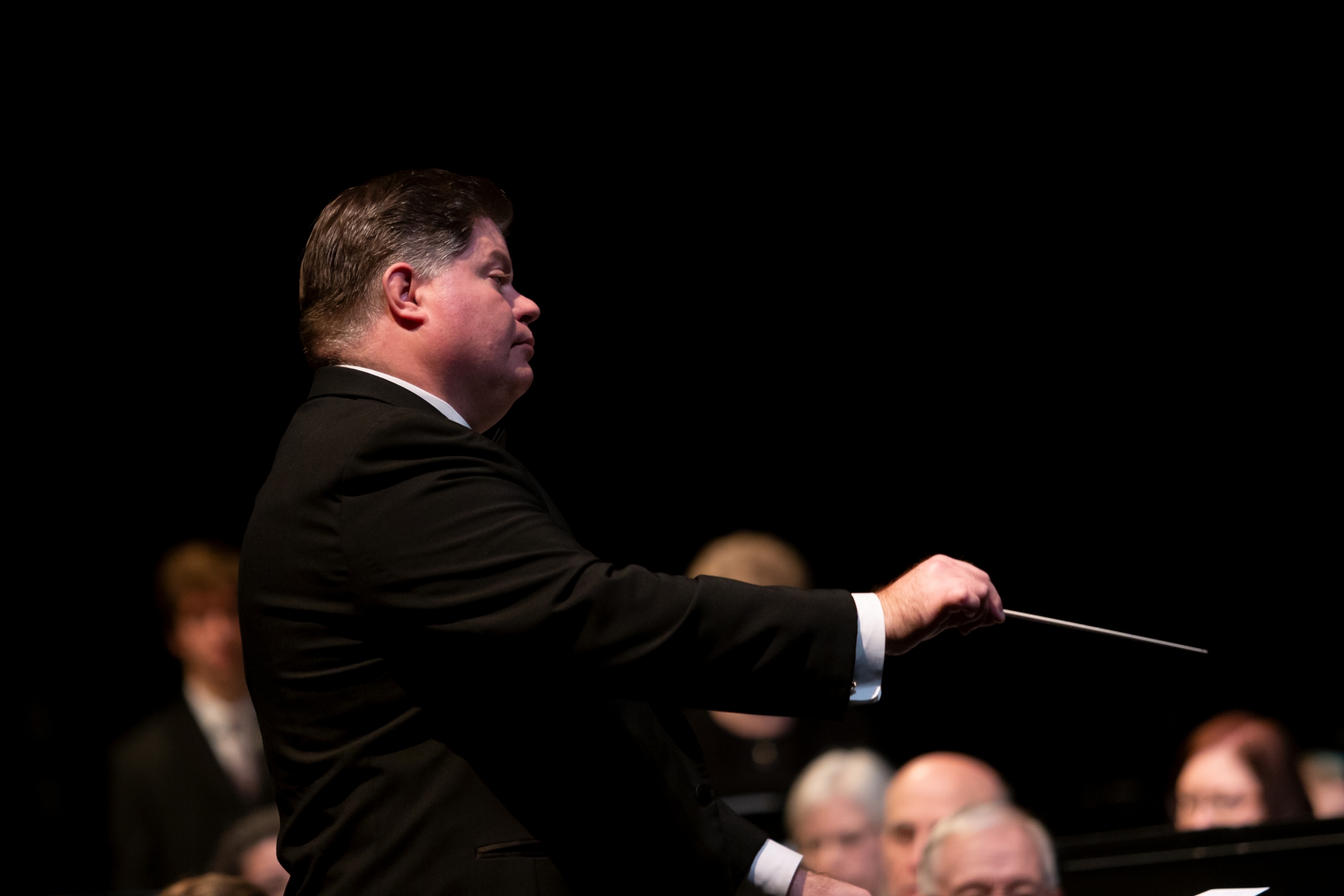 "I am extremely fortunate to work with this talented group of people every week.  Our concert on May 5 will be a celebration of our music through the years," said Morgan. "We are honored to have Mr. Jerry E. Lewis, professor emeritus, and founder of the Joliet Junior College band back in 1979 returning to the podium to conduct the band."
Lewis became the fourth member of JJC's music faculty in 1971, and was an instructor of brass instruments and music theory fundamentals. He was also director of the JJC Concert band, but when enrollment started dropping around 1976, Lewis explored forming a band comprised of not only JJC students and employees, but community members.
"The creation of the JJC Community Band is one of my proudest accomplishments," said Lewis. "It is truly part of my legacy.  Charles Morgan, my successor and former Community Band member, has continued the tradition.  We are both extremely proud of the JJC Community Band."
The set list features handpicked pieces from critically acclaimed composers and songwriters. The first half will include "Block M March" by Jerry H. Bilik, and Emil Mollenhauer's "Manzoni Requiem," a transcription of Giuseppe Verdi's original work. In addition, there will be performances of "Dusk" by Steven Bryant, and "Midnight on Main Street" by Brian Balmages.
The second half will feature "Florentiner" by Julius Fucik, and "La Fiesta Mexicana" by H. Owen Reed. Guests will also hear "The Wizzard of Oz" by James Barnes, and "Beguine for Band" by Glenn Osser.
Admission is $5 for adults; $4 for faculty, non-JJC students, and seniors; and $2 for JJC students.
For media inquiries, contact Communications and Media Coordinator Scott Harvey at 815-280-2844 or sharvey@jjc.edu.