The public is invited to celebrate the life of longtime Joliet Junior College faculty member William (Bill) B. Johnson on Thursday, May 24.
The event will take place from 3 to 7 p.m. at Weitendorf Agricultural Education Center, 17840 Laraway Road in Joliet. A pork dinner is scheduled from 4 to 6 p.m., followed by a ceremony to name the arena at Weitendorf the William B. Johnson Arena.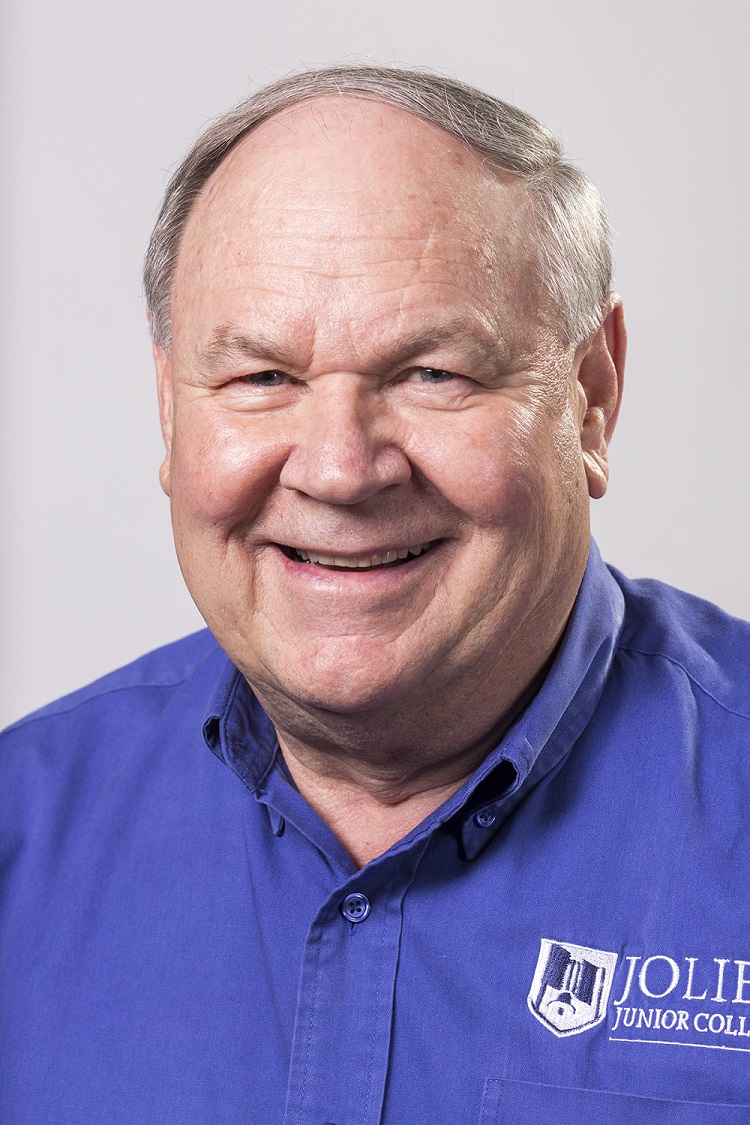 Johnson passed away on May 1 as he was completing his 50th year teaching at JJC. He was 73. His career at the college began on Sept. 1, 1968. He was hired by Elmer Rowley, JJC's first president.
Johnson was instrumental in developing the college's agriculture production curriculum. He served as coordinator of the agriculture production management and swine management programs, and oversaw the internship program for students in those concentrations.
"Bill's loyalty and dedication to the JJC agriculture program and those in our agricultural community is unmatched," said JJC President Dr. Judy Mitchell. "He lived to serve Joliet Junior College. He left an indelible mark on generations of students and will forever hold a dear place in my heart and the heart of this college."
"He was loved and respected by his students," said JJC President Emeritus J.D. Ross. "He had high standards for student performance. Yet he applied those standards while being supportive and encouraging to any student who made the effort to be successful."
Johnson also served on the JJC Foundation Board since 2010. He worked alongside Kristin Mulvey, executive director of Institutional Advancement and the JJC Foundation, to secure funds for the Weitendorf Agricultural Center, which opened in 2007. He also personally contributed to the Weitendorf project and funded several endowments.
According to Mulvey, over Johnson's lifetime he personally gave $424,000 to JJC.
"His passion was to make sure that any student that wanted an education in the field of agriculture got one and that money was never the deterrent," said Mulvey. 
The JJC Foundation has also established the William B. Johnson Memorial Agriculture Scholarship. Donations toward the scholarship will be accepted at the memorial event, online at www.jjc.edu/givetojjc or by check made payable to: JJC Foundation, 1215 Houbolt Road, Joliet, IL 60431.
Johnson is survived by his mother, Lois Johnson, of Sugar Grove; a brother, David Johnson; sister-in-law, Linda Johnson; and a nephew and niece, all of Ohio.  Private services and burial were held in Sugar Grove. Cards for Johnson's family can be delivered to the Foundation Office.
For media inquiries, contact Communications and Media Coordinator Scott Harvey at 815-280-2844 or sharvey@jjc.edu.