Joliet Junior College is one of 17 Illinois community colleges to receive grant funding through the Illinois Community College Board's Workforce Equity Initiative (WEI) program. The emphasis of this program is to provide workforce training in high-demand, high-growth occupations for individuals from underserved and underrepresented populations.
JJC has been awarded almost $1.2 million to provide workforce training in several occupations – commercial truck driver, dental assistant, heating, ventilation, air conditioning (HVAC) technician, industrial maintenance technician, phlebotomy technician, process operator technician and warehouse associate.
Through JJC's program, students receive foundational training to start a career as well as the required textbooks and supplies.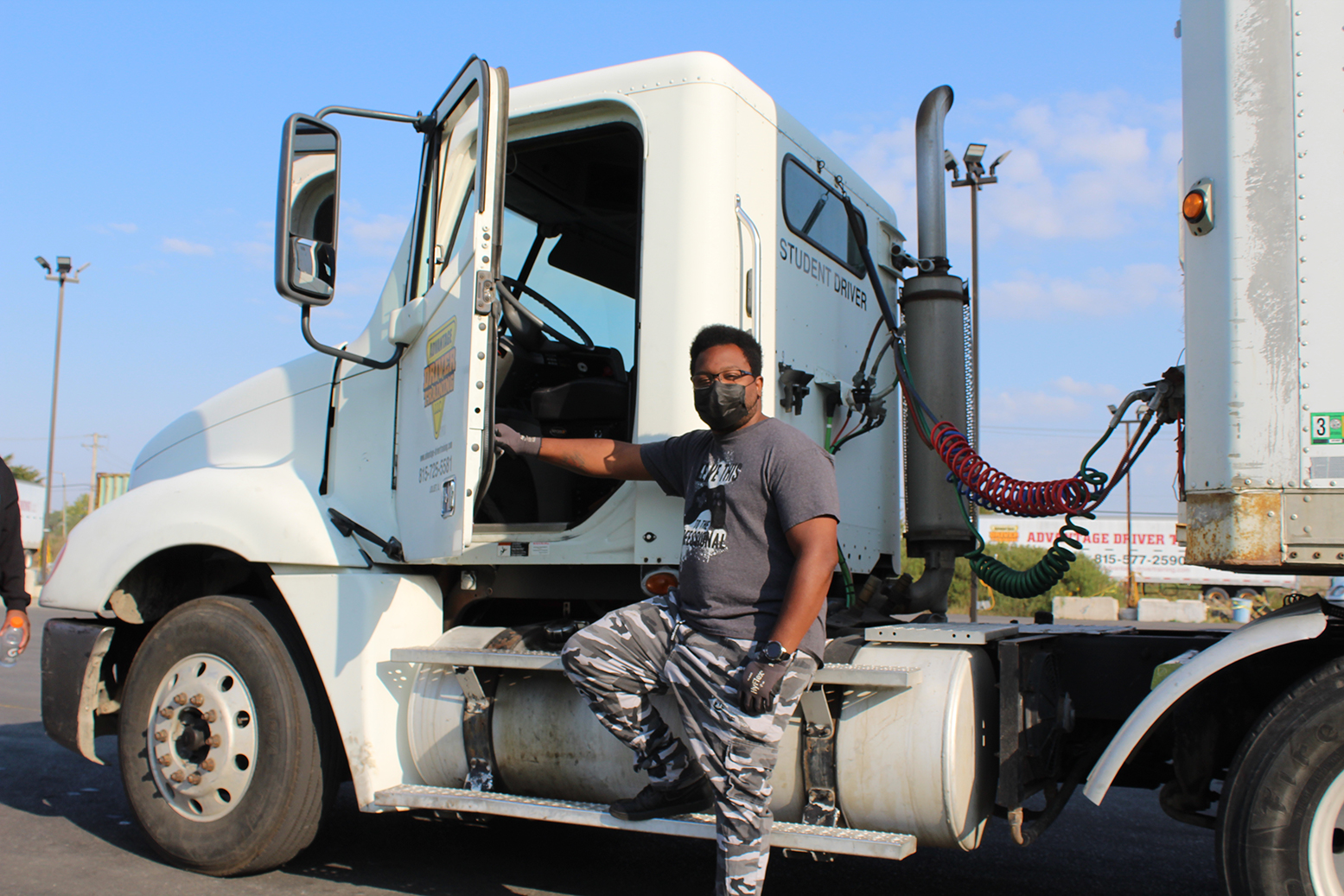 Individuals will also receive a gas card or bus pass to cover their transportation expenses to and from training. Upon successful completion of the program, participants will earn a stipend. Work readiness preparation that focuses on soft skills, resume development, interviewing techniques and job placement assistance is also embedded into the training.
A minimum of 60% of the population served through this grant must be African American. Training is available at no cost if participants meet the grant's eligibility requirements. The goal is for students to secure full-time employment in a career that pays 30% above the average living wage.
In 2020, JJC received grant funding as part of the first ICCB WEI program. JJC served 73 students through a $500,000 grant to prepare students for a career as a commercial truck driver or process operator technician.
JJC received additional grant funding for the second year of the WEI program and plans to serve 200 individuals in 2021 through expanded career training opportunities.
"The additional grant funds that we received this year will provide us with an opportunity to expand our career training program into seven pathways," said Amy Murphy, dean of applied arts and workforce education and training at JJC. "Our community partners have been instrumental in sharing the career training opportunities that are available at JJC. Their involvement has assisted us with expansion of our outreach efforts to address workforce gaps and employment barriers in our local area.
ICCB has granted $18.7 million dollars to 17 community colleges throughout the state of Illinois to help address education and unemployment gaps in the African American and other minority communities.
Interested individuals must attend an information session to learn more about the program's eligibility requirements. 
For more information about JJC's Workforce Equity Initiative program or to register for an information session, email wei@jjc.edu.
More Information