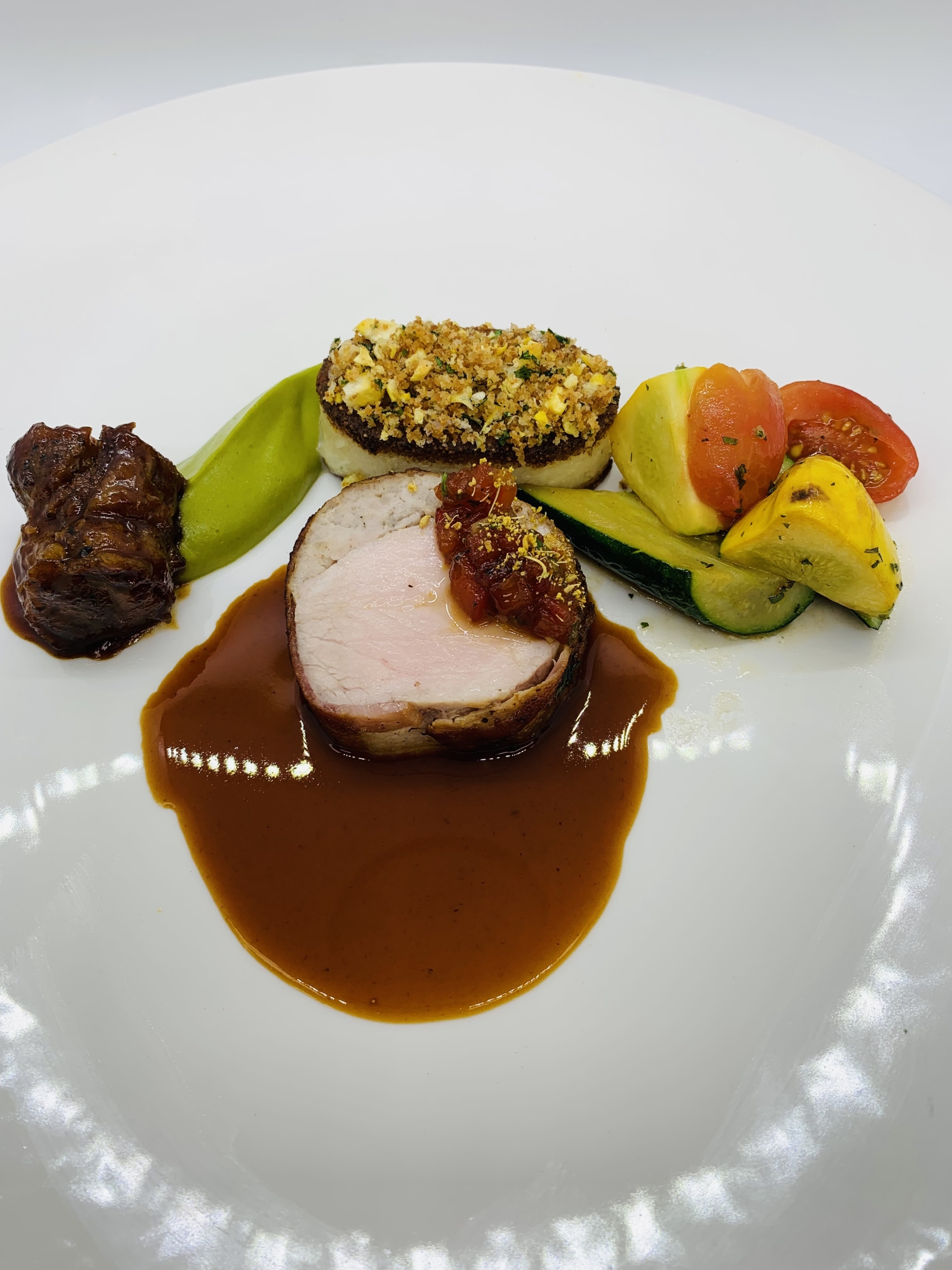 In 2011, Michael Shannon helped the Joliet Junior College culinary team to first place gold at the state, regional and national competitions. Eleven years later and now a JJC alumnus, Chef Shannon watched as his mentee, JJC culinary student Liam O'Brien, followed in his footsteps. O'Brien won high silver and second place at the 2022 American Culinary Federation student chef of the year national competition. 
"I am happy and proud with the food I put up," O'Brien said. "There was some tough competition. I can't wait to see my other competitors grow and face them again in professional categories in the future." 
Chef Shannon served as O'Brien's mentor for the ACF national competition. Shannon observed O'Brien's practice runs, tasted the practice food, took notes and provided feedback. But their unique relationship isn't limited to competitions. 
"Being a mentor is something that you choose to be every day," Shannon said. "I am happy to volunteer my time and energy into a cook who is dedicated and passionate about this profession, and it is my job to pass on what I have learned to them." 
O'Brien currently works under Chef Shannon at the exclusive Somerset Club in Boston where Shannon is executive chef.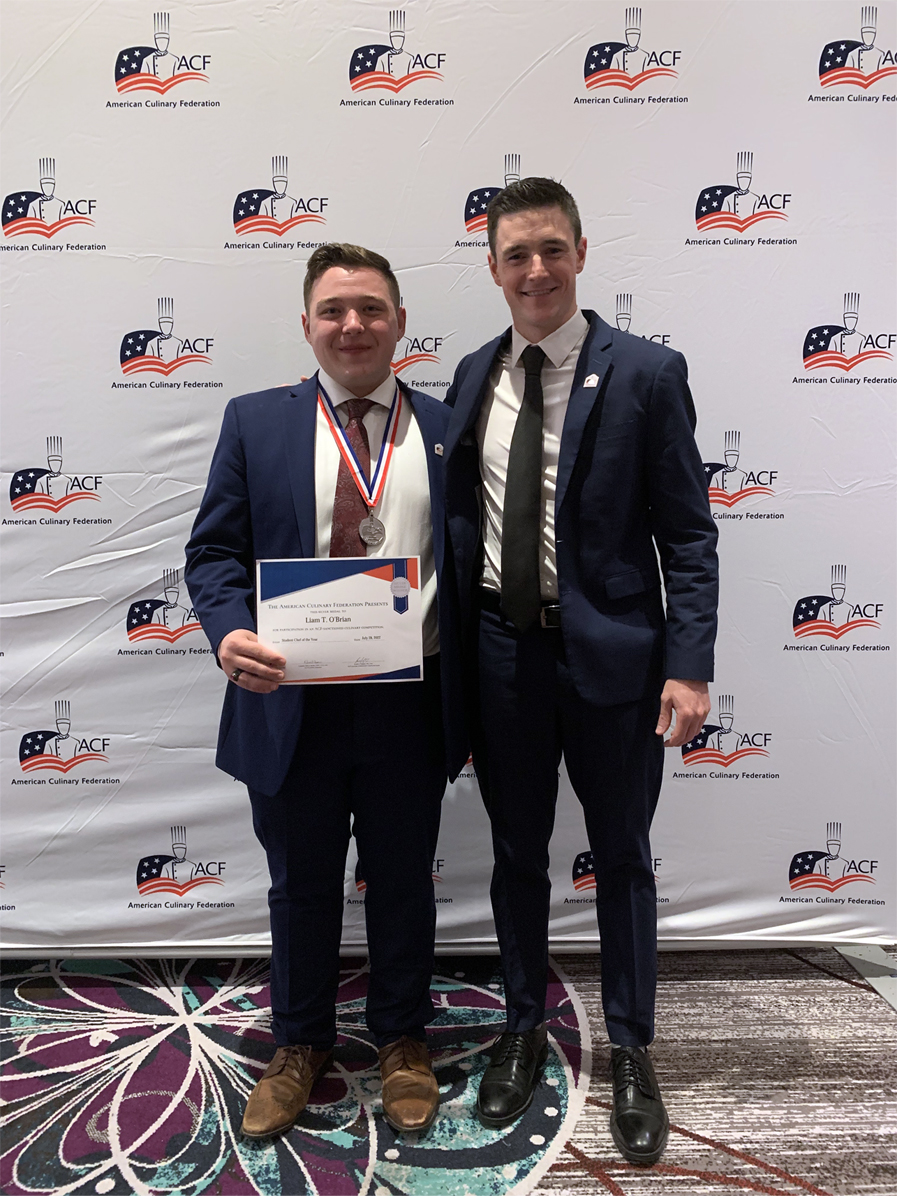 The pair first met when O'Brien was competing for the JJC culinary team. One day O'Brien saw one of Chef Shannon's Facebook posts and simply asked how Shannon did that.  
"His response was 'Come work for me and find out,'" O'Brien said. 
So the JJC student did just that. Now O'Brien has been working at the Somerset Club for just over a year. 
"Taking this job was one of the best decisions I have ever made," O'Brien said. "It is amazing having someone with his knowledge and passion as a mentor. He is honest and fair. He wants everyone who steps into his kitchen to leave better than they were before, and he does this every day." 
With Shannon and O'Brien both coming from the JJC culinary program, they have been able to collaborate easily, both in the Somerset kitchen and the competition kitchen.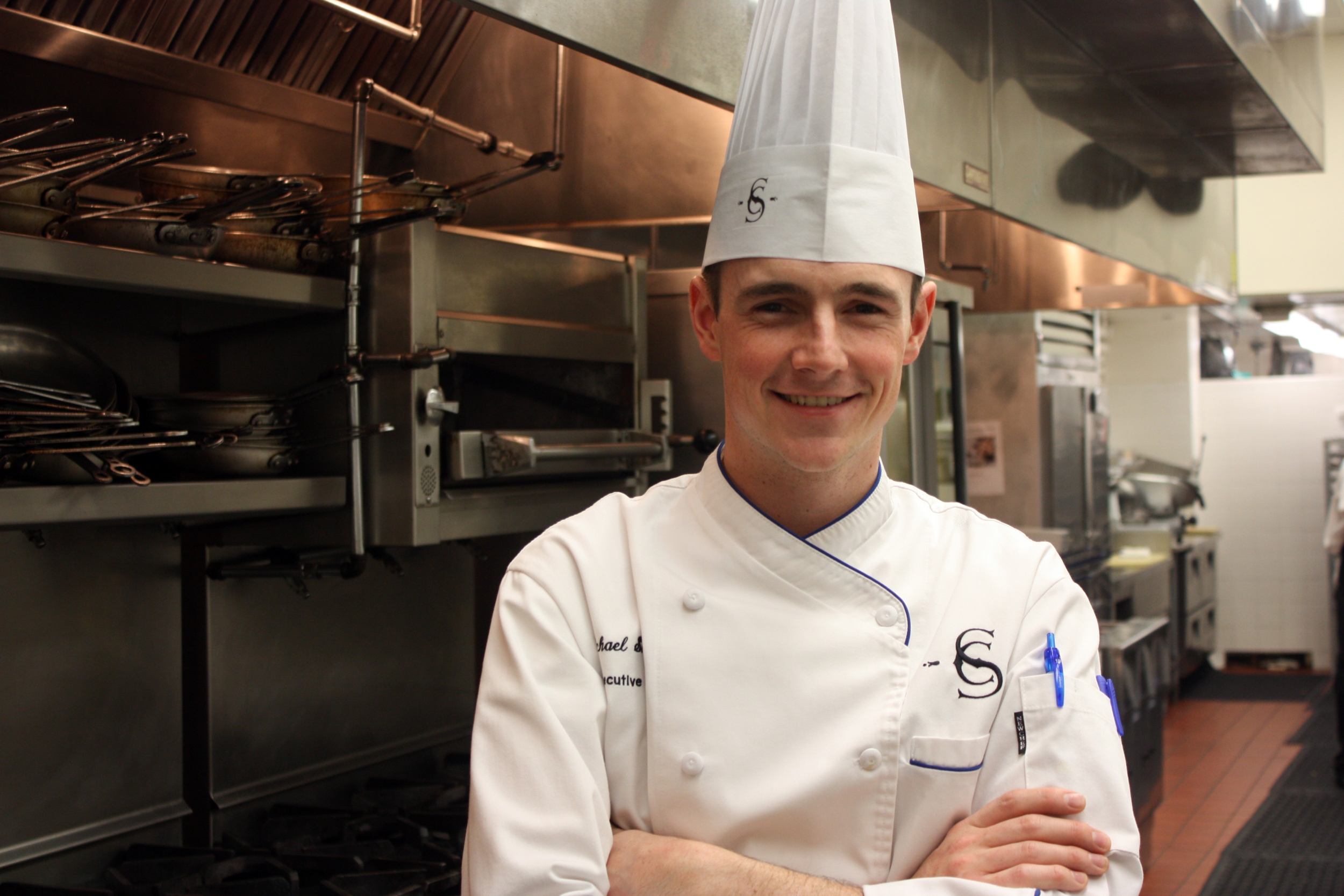 "Training a fellow JJC grad is almost like speaking to someone in your native language," Chef Shannon said. "Because I know who his instructors were, there is a certain level of institutional knowledge that is built into our conversation. This made training him much easier. Liam and I have built a very nice relationship over the past year together, and I am looking forward to seeing his career continue to grow." 
LEARN ABOUT CULINARY AT JJC