Joliet Junior College Athletics is pleased to announce Associate Head Baseball Coach Gregg Braun has been named Interim head baseball coach. Braun will take over the program when Hall of Fame Head Baseball Coach Wayne L. King, Jr. retires after his 33rd and final season this spring.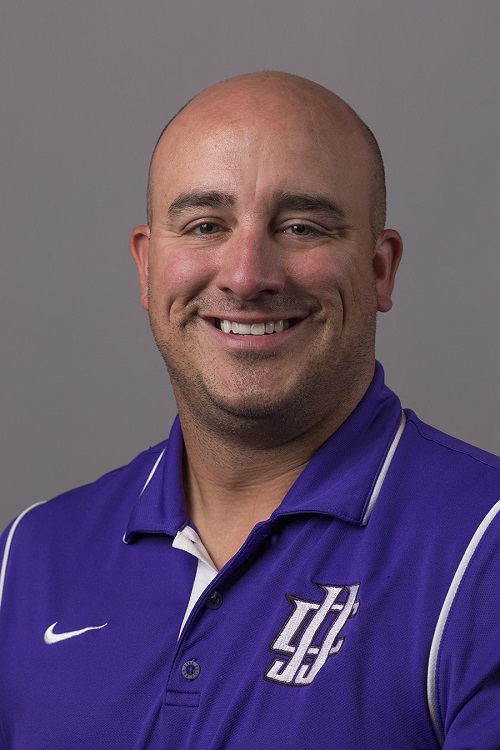 "I am extremely humbled, honored and proud to take over a program that has been such an important part of me for the last 11 years," Braun said. "I have been so fortunate to learn from one of the best head coaches in the country. Wayne King has taught me how to run this program and, most importantly, he has shown me how to guide our players into becoming better people in life on and off the field. Coach King has made the Wolves into a national name in his 33 seasons as head coach and I am extremely excited to lead this program and continue on the winning tradition that has been established at Joliet Junior College. I look forward to bringing in great young men to become excellent student-athletes in the classroom and champions on the field."
Braun is now in his 11th season under the guidance of King and 10th year as a student athlete retention specialist on campus. During his tenure, the Wolves won the national championship in 2012 and were national runner-up in the 2015 season. Braun also helped the Wolves to a fourth-place finish in 2009 and a sixth-place finish in 2011.
Prior to JJC, Braun was an assistant varsity baseball coach at his alma mater, Providence Catholic High School, and spent one year each at Romeoville High School and Lemont High School.
Braun was a standout baseball and football player at Providence, helping the Celtics to back-to-back football state championships in 1997 and 1998. Braun went on to play football at Butler University where he earned a Bachelor of Science in Telecommunication Arts. Braun also earned a Master of Sports Leadership from Northeastern University in Boston, MA.
Gregg and his wife Kate reside in Shorewood with their son Grayson.
Learn more about JJC Wolves baseball and all athletic programs at www.jjcwolves.com.