Stop by the ceramics classroom on Main Campus, K-0007, from 4 to 6 p.m. on any of these dates to make a ceramic bowl to be donated to the Empty Bowls fundraiser in April, benefiting the JJC Foundation Student Emergency Fund. This event is free and open to the public.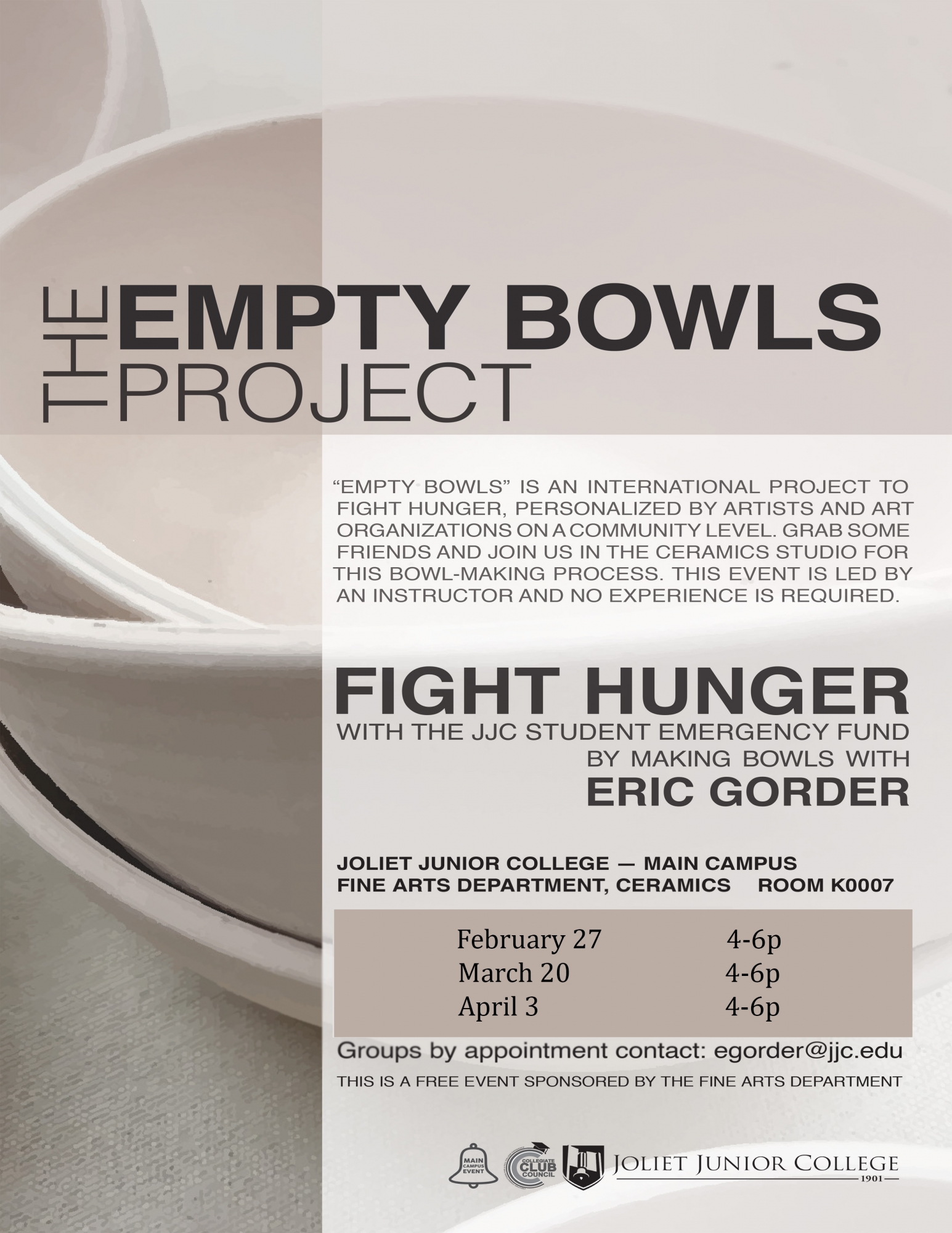 Empty Bowls is an international project to fight hunger, personalized by artists and art organizations on a community level.

If you would like to bring in a group to make bowls, please contact Eric Gorder at egorder@jjc.edu.