Dr. Yolanda Farmer is the new executive vice president for Joliet Junior College, following approval of the appointment by the Board of Trustees at its Oct. 20 meeting.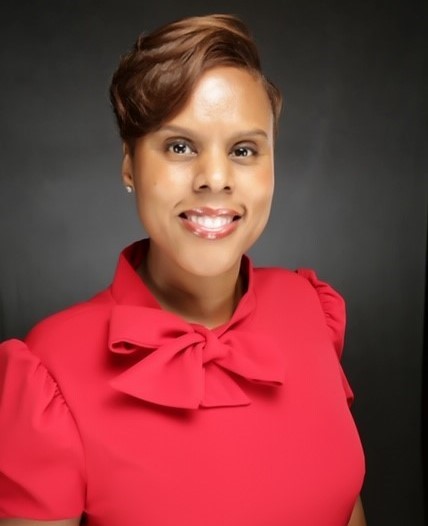 Farmer started in the new role on Nov. 1. She had served as vice president for student development since July 2012. As executive vice president, she assists JJC's president in maximizing operations and achieving the college's mission, vision and strategic goals. In overseeing operations within the Office of the President, Farmer manages divisions, administration, policies and procedures, and coordinates activities with vice presidents and other senior leaders.
"It is an honor and privilege to serve as the first executive vice president for the first public community college," said Farmer. "JJC is an exceptional institution with passionate and hard-working faculty and staff, and I am proud to be named the executive vice president."
"I've spent considerable time developing this strategy," said JJC President Dr. Judy Mitchell, who will retire in August 2022. "It is based on my own experiences in the president's seat, and research on other organizational models. All of these decisions are made with a singular goal in mind: the sustained success of this institution. This new role is a valuable asset for the college to continue operating at a high level."
Farmer said she is committed to engaging with key stakeholders, and will conduct a listening tour during her first 100 days as EVP that is focused on the college's successes, challenges, and opportunities. She'll also be leading several priority projects, including the implementation Workday, the enterprise resource planning system that is streamlining student and employee account services and business processes. Other projects include carrying out the college's 2020-2023 Strategic Plan and managing COVID-19 operations. 
"The landscape of higher education is evolving, and we continue to evolve as a college community committed to student success," said Farmer. "Therefore, this role will continue to be a strategic partner to the college president advancing the vision of the college."
Farmer grew up in Illinois, and has worked in higher education for 26 years, starting in residence life at DePaul University. She originally joined JJC in 2004 as its first director of minority affairs, then served as a dean at Moraine Valley Community College and an instructor with National Louis University before returning to JJC in 2012. Farmer holds a bachelor's in political science from Eastern Illinois University, a master's in school administration from the University of Illinois at Chicago, and a doctorate in educational leadership from DePaul. She and her husband Danny B. Farmer, JJC alumnus and chef, reside in the college's district, and have two dogs, Destiny and Joy.