Joliet Junior College is again poised to enhance STEM education opportunities for young females as a recipient of a Constellation E2 Energy to Educate grant.
The $40,917 gift will allow the college to continue its program for middle school students through Girls Leading the Charge 2.0. The program is available to females from low-income schools.
"For the past two years, we have been able to serve over 450 girls in our district through generous grant funding provided by Constellation," said Dean of Applied Arts, Workforce Education and Training Amy Murphy. "We are very excited for the new grant funding which will allow us to expand our program and provide additional STEM-based learning opportunities."
JJC's grant was among 20 awarded by Constellation, an Exelon company. Collectively in 2018, the company provided $450,000 in E2 grants, which will reach more than 18,000 students nationwide. JJC is the only Illinois grant recipient. 
The program is part of Constellation's commitment to give back to the communities where they work and live and foster greater interest in STEM programs.
"Energy innovation and STEM education are at the core of what we do every day," said Jim McHugh, CEO of Constellation. "We are thrilled to support and celebrate this year's E2 grant recipients who have showcased an incredible level of passion for STEM and a true commitment to developing the energy leaders of tomorrow."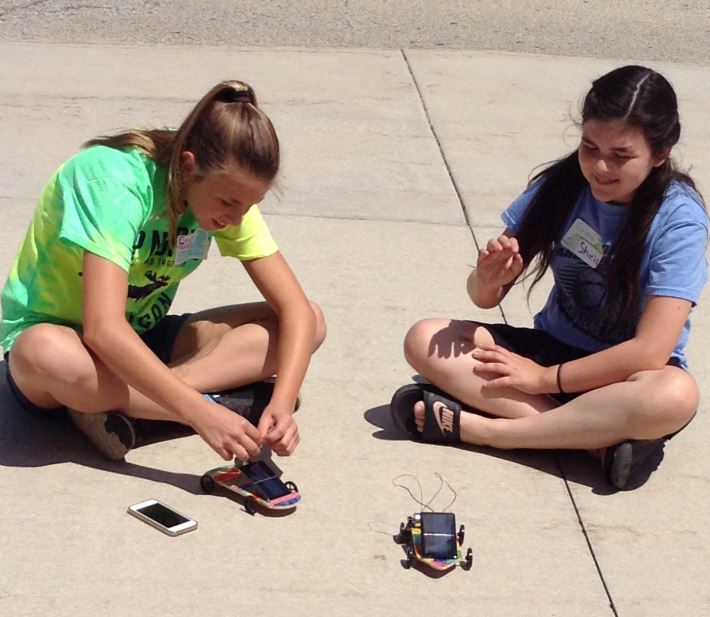 Since its inception in 2010, Constellation's E2 grant program has provided more than $3.5 million in funding for 123 student projects that have enhanced the understanding of energy-related science and technology issues.
JJC's Girls Leading the Charge 2.0 provides middle school-aged girls the opportunity to design and build their own solar-powered car.  Through hands-on activities, the girls will learn principles of basic physics, mechanics, and solar energy while also developing critical thinking and problem solving-solving skills. 
For girls who wish to continue their education and take STEM learning to the next level, JJC is adding hydrocar fuel cell cars to its program.  This futuristic vehicle is powered by a clean-energy fuel cell that converts hydrogen gas to electricity and water, a technology that could revolutionize the transportation industry.
The three-day workshops will be offered during summer 2019, with each running from 9 a.m. to 4 p.m.  The schedule will be posted online starting in March at www.jjc.edu/llc.  Classes do fill quickly.
For media inquiries, contact JJC Communications and Media Coordinator Scott Harvey at 815-280-2844 or sharvey@jjc.edu, or Dave Snyder with Constellation at 410-470-9700 or david.snyder@constellation.com. 
About Joliet Junior College
Founded in 1901, Joliet Junior College is the nation's first public community college. JJC enriches people's lives through affordable, accessible, and quality programs and services. The college provides transfer and career preparation, training and workforce development, and a lifetime of learning to the diverse community it serves. The college's initial enrollment was six students; today, JJC serves more than 38,000 students in credit and noncredit courses. Learn more at www.jjc.edu.
About Constellation
Constellation is a leading competitive retail supplier of power, natural gas and energy products and services for homes and businesses across the continental United States. Constellation's family of retail businesses serves approximately 2 million residential, public sector and business customers, including more than two-thirds of the Fortune 100. Baltimore-based Constellation is a subsidiary of Exelon Corporation (NYSE: EXC), the nation's leading competitive energy provider, with 2017 revenues of approximately $33.5 billion, and more than 32,000 megawatts of owned capacity comprising one of the nation's cleanest and lowest-cost power generation fleets. Learn more at www.constellation.com or on Twitter @ConstellationEG.