Before starting his academic journey at Joliet Junior College, Daniel Webster found it difficult to be himself. As he began nursing courses at JJC and started to connect with his peers and instructors, Webster felt a new sense of belonging and empowerment. 
Webster, 21, who identifies as a transgender male, said he had to hide who he truly was for a long time. Silencing himself, said Webster, was the best way to keep safe.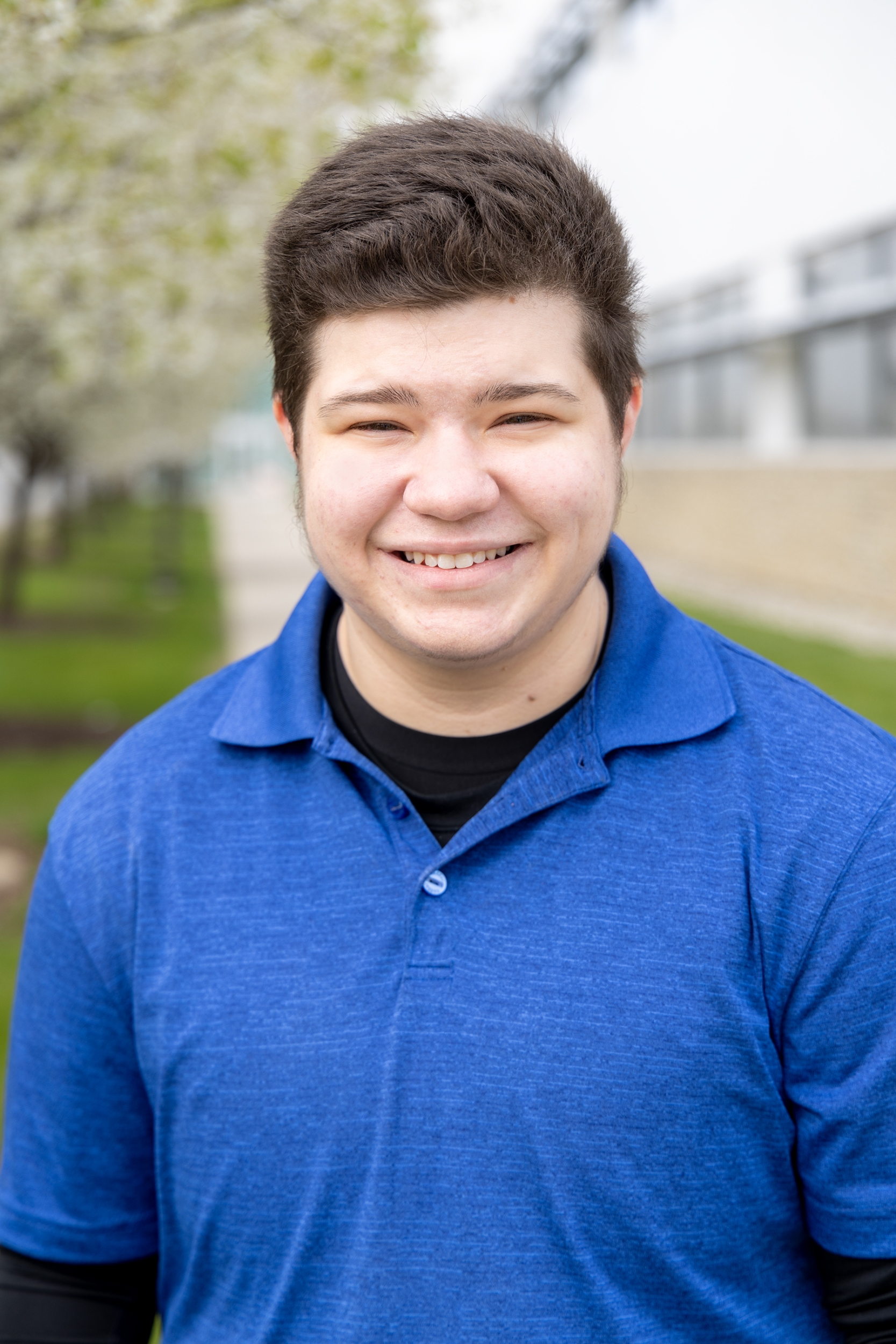 "You can only go on like that for so long," he said. "When I got to JJC, I was finally able to live my truth because of the support that was given to me and knowing that it was a safe environment to be in."
As the support doors opened, a pathway toward personal understanding and passions emerged. On May 20, as JJC's evening graduation student speaker, he'll encourage the Class of 2022 "to live their truth."
"My hope is that this message is an inspiration to my fellow students to come out of their comfort zone, explore their passions, break down their walls, and be able to live their true selves," said Webster. "I want them to know their worth and that their stories are special gifts that are meant to be shared and give hope. I hope my message creates an opportunity for my fellow students to be themselves wholeheartedly and unapologetically."
Webster, of Homer Glen, has become an advocate on campus and throughout the community. He's a member of the Nursing Student Association and last fall co-presented on the need for more inclusive practices in healthcare at the Organization for Associate Degree Nursing (OADN) national conference. He and a friend intend to host community health assessment clinics along with events that promote positive health in an accessible and judgement-free place.
Respect and inclusion are among the hallmarks of JJC's service to the campus community. The college embraces a diverse and inclusive experience for all faculty, students and staff, evident through its robust student support services and guided by its DEI Plan. 
"I was always met with an immense amount of support from everyone a part of the JJC community from the moment I first walked in. Not only that but no matter what path you choose to go down, everyone is beyond encouraging and wants to see you succeed."
Webster has his sights on earning bachelor's and master's degrees in nursing. He wants to become a bedside nurse or even return to JJC as an instructor. 
JJC will celebrate the achievements of its graduating students during two in-person ceremonies on Friday, May 20. Both will take place in the Event Center at Main Campus, 1215 Houbolt Road. The afternoon ceremony begins at 12:30 p.m., with the evening ceremony starting at 6:30 p.m. Webster will deliver his speech during the evening ceremony. The college's graduation page details the times that specific degrees and certificates will be awarded. 
View Graduation Details