As he diagrams a physics algorithm onto a glass board, professor Andrew Morrison isn't just presenting a problem for his students to solve, but utilizing new technology to elevate virtual learning.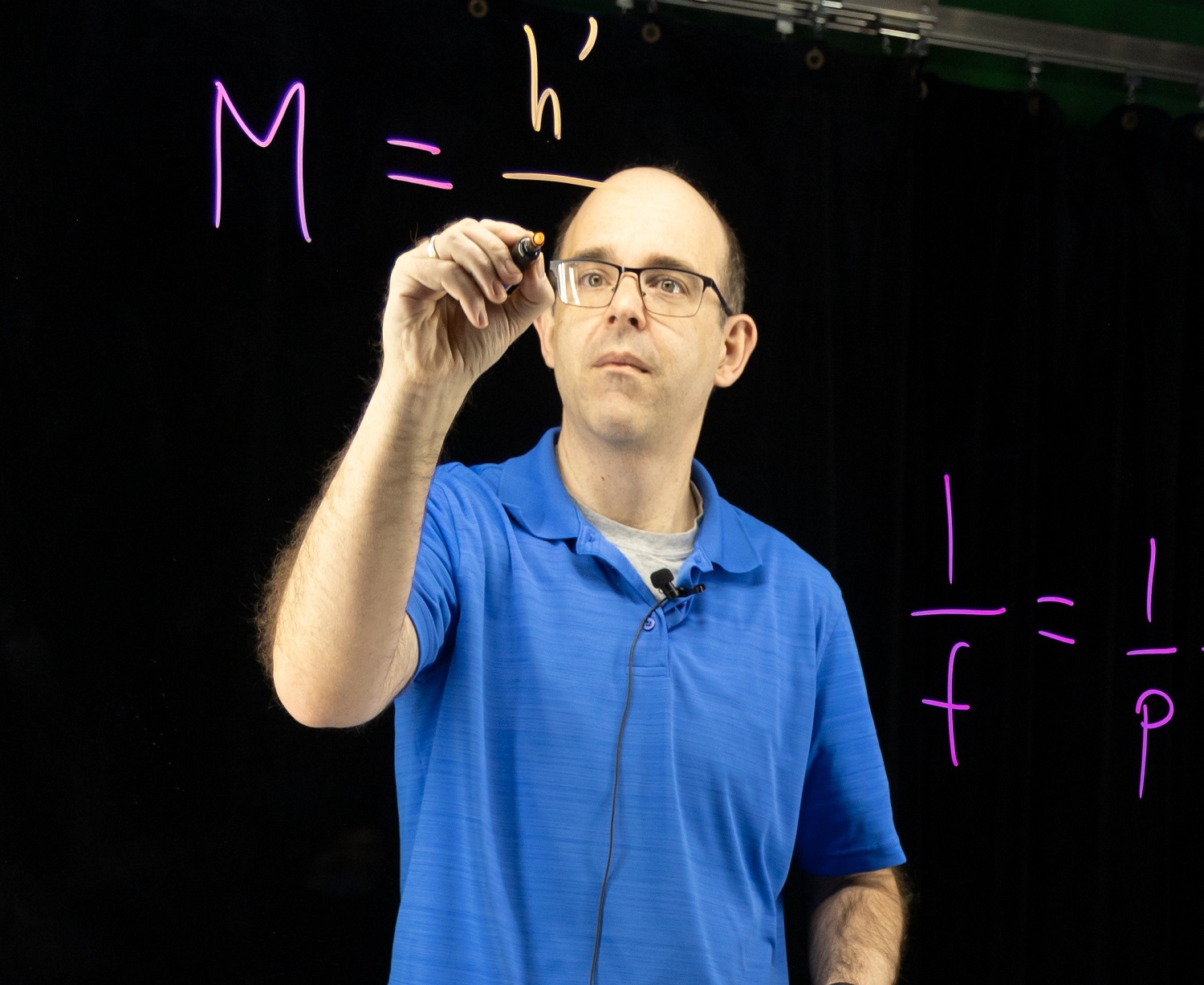 "The technology is elegant and simple. You write directly on the glass of the lightboard with the camera looking through the glass," said Morrison, a natural sciences professor at Joliet Junior College. "In the video, you are always facing the camera which is better than when you are writing on a board in class." 
Think of the lightboard as a chalkboard, only made of glass with built-in LED lights. Swap chalk for a neon marker, position in front of a black backdrop, and you have a new way to record lectures and engage with students. 
Matthew Walusek, a media technician with the college's Media Services Office, submitted a grant last summer for the technology through the JJC Foundation's Awards for Innovation and Excellence. It received an 82-inch board, valued at just under $8,000.
"As we entered into the pandemic early, the lightboard was an obvious choice for JJC's efforts in online instruction," Walusek said. "The lightboard would be an essential tool for allowing these instructors to record their lessons while still using familiar techniques that they were used to in the classroom. By allowing the instructor to face the camera for the entirety of the lesson, it creates a more personal experience for students."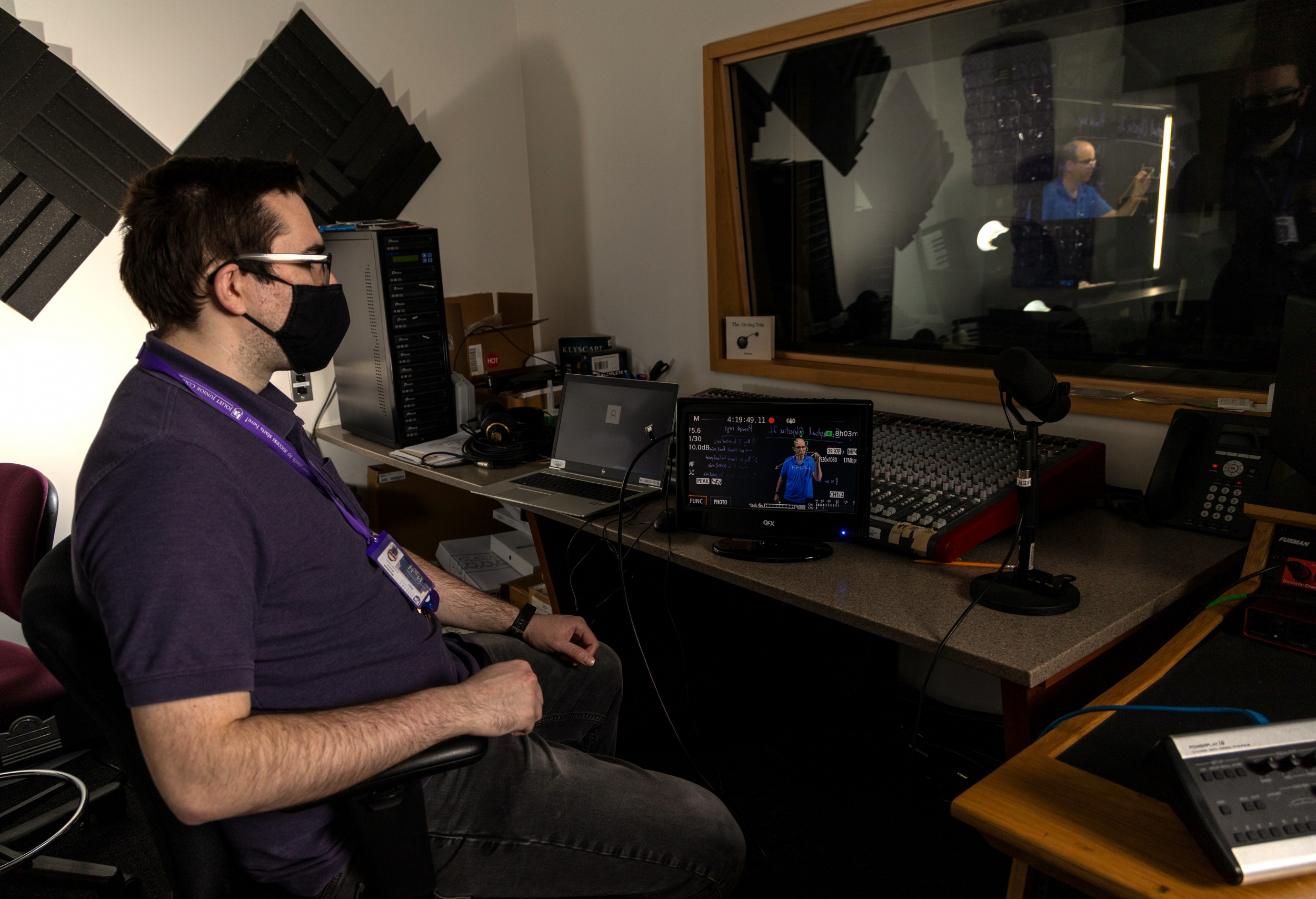 Walusek sets up the lightboard and edits the videos created by professors like Morrison, who was the first to incorporate the technology into his classes. 
"It is quite a unique tool for JJC," said Morrison. "I think it shows that JJC is willing to try new things that haven't been done before on campus and to support those new ideas."
Walusek adds the video lessons, which for newly enrolled students may be among their first impressions of the college, highlight the quality of JJC's educational experience.  
"I believe the lightboard helps to achieve that goal, and further increases the value that JJC provides to its students," said Walusek.
---
This story appeared in JJC's Spring 2021 Connections Magazine, a biannual publication prepared by the JJC Communications and Marketing Division and the Institutional Advancement Office.
For media inquiries, contact Communications and Media Coordinator Scott Harvey at sharvey@jjc.edu.