Joliet Junior College Head Baseball Coach Gregg Braun first observed Josh Fleming as a "shy, young boy who was not sure where he was going." Now Braun is saying goodbye to a "strong and confident man who knows exactly what his path in life will be and how to attack it head on in the future." 
In 2020, Fleming wasn't even sure if he would have a future. What started as sore muscles in the summer and an intense headache and blurry vision in the fall ended up being diagnosed as leukemia. 
The kinesiology student was able to start chemotherapy right away but was unable to participate in baseball practice — or any intense physical activity — for a few months. No one expected him to play during the 2021 season. Not only did Fleming start his first game back, he ended the 2021 season leading the NJCAA DIII schools in innings pitched.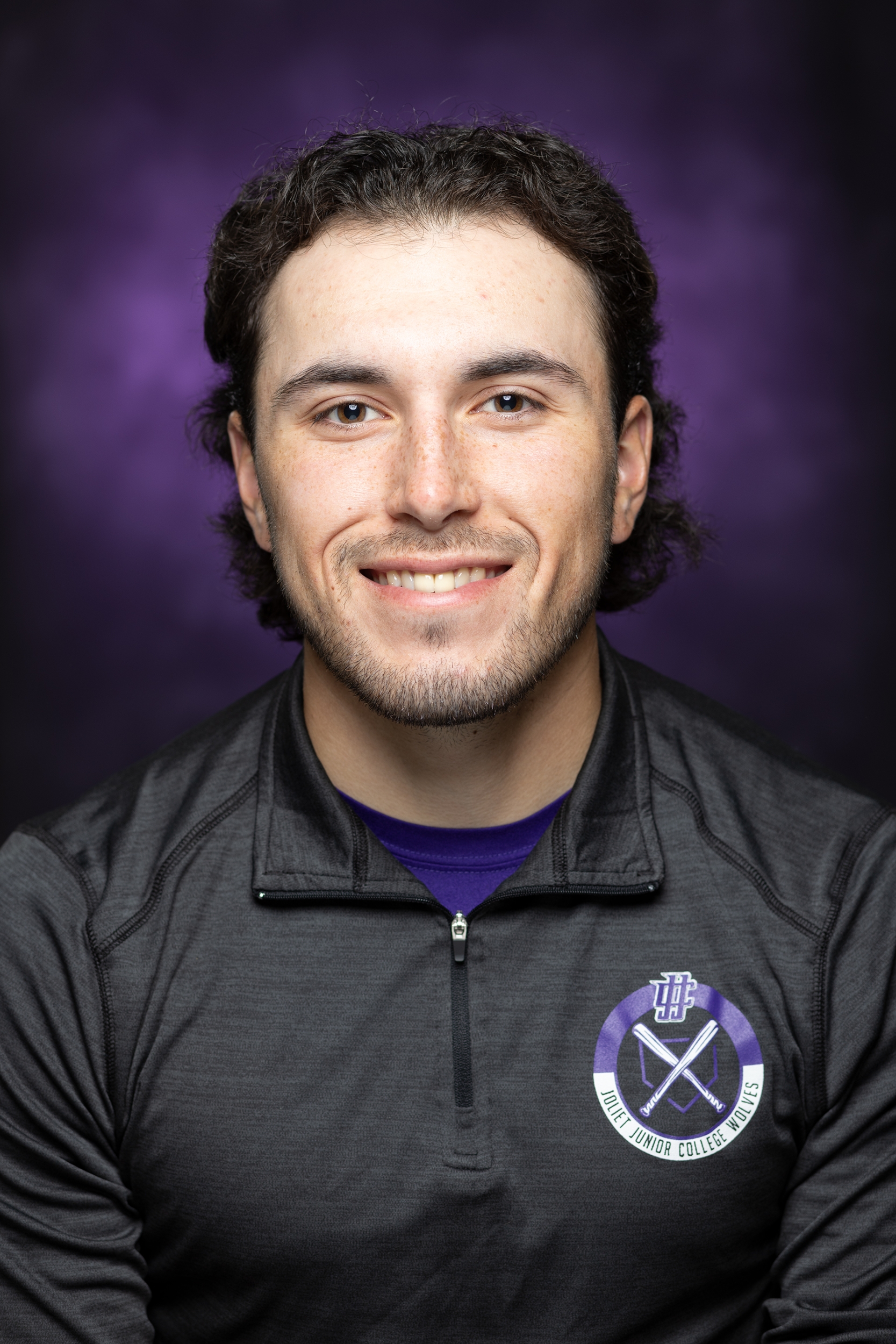 Now the pitcher from Plainfield, Illinois, looks forward to continuing his academic and athletic career at Mount Mercy University in Cedar Rapids, Iowa. But first, he will share his story at commencement on Friday, May 20. 
"His story shows that no matter what life brings, you can always fight and will always have someone by your side to get through it," Braun said. 
Fleming's favorite part of JJC has been the camaraderie he's shared with his teammates and coaches, calling the team "a new family." In fact, his most memorable moment was when he told his team he was in remission. 
"There was so much emotion in that room, I could barely contain myself," Fleming said. "I'm going to remember that day forever." 
Not every JJC student can relate to a cancer diagnosis, but Fleming is aware of the obstacles all students face, especially over the past two years with the pandemic. 
"Many of these obstacles we've faced have knocked us straight down, but you always need to bounce right back," Fleming said. "The only way to keep moving forward is to get back up. If you remain resilient, nothing will stop you from moving forward forever." 
JJC will celebrate the achievements of its graduating students during two in-person ceremonies on Friday, May 20. Both will take place in the Event Center at Main Campus, 1215 Houbolt Road. The afternoon ceremony begins at 12:30 p.m., with the evening ceremony starting at 6:30 p.m. The college's graduation page details the times that specific degrees and certificates will be awarded. 
view graduation details