JJC Commencement Ceremony
Congrats Graduates!

---

Did you miss the JJC Commencement Ceremony? Watch our video of the entire event from Friday, May 18 at the link below. Congratulations, Class of 2018! We're so proud of you.

Watch Now

IMT

---

JJC's Industrial Maintenance Technology program is taught by expert faculty who bring real world experience into the classroom. IMT students receive hands-on experience with the latest equipment to prepare for this in-demand field, which only requires employees to have an associate degree.

Learn More

Agriculture

---

JJC's agriculture program began in 1954 and was the first of its kind offered by a community college in Illinois. Today, students come from across the Midwest to learn from experienced faculty and JJC's 100-acre demonstration and research farm. Popular concentrations include ag production, management, business and education.

Learn More
Search our Programs & Courses
Putting Students First
Whether students choose to attend JJC so they can graduate and enter the workforce immediately or transfer to a four-year school, our priority is to focus on each student as an individual and help them grow.
JJC offers affordable, high-quality online and hybrid courses and programs that utilize educational technologies, good design practices, and merging content delivery methods to extend educational opportunities beyond the traditional classroom.

In addition to offering federal and state financial aid programs, JJC also awards scholarships funded by the JJC Foundation. In 2017, the Foundation awarded $570,000 in scholarships benefiting nearly 600 students.

Faculty counselors provide students with personalized support and resources necessary to achieve both academic and personal growth.
Our graduates speak out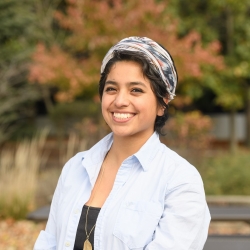 Ana Campa Castillo
As a returning adult student with two kids, I was a little scared to begin my college journey but I knew JJC was an accessible institution which didn't pressure you to finish a degree in a certain amount of time.
Read More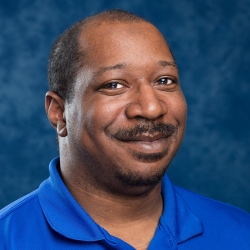 Brandon Williams
The military helped me become a great soldier, but JJC made me an inspiration to others. It made me happy to learn again. It made me happy to have faculty and staff that care and that I can have a conversation with.
Read More
Make Joliet Junior College your first choice.
---
Joliet Junior College is an innovative and accessible institution, dedicated to student learning, community prosperity, cultural enrichment, and inclusion. Joliet Junior College delivers quality lifelong learning opportunities empowering diverse students and the community through academic excellence, workforce training, and comprehensive support services.
Join Our Learning Community
What's happening at JJC
The Joliet Junior College Athletic Department Golf Outing is set for Friday, July 13 at Inwood Golf Course....
Read More