---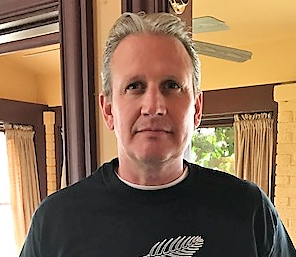 Jeff McCastland
"JJC's Culinary Arts program allowed me the perfect life-work balance as I pursued a second career. Having already spent 23 years as a fireman and a few years in the hospitality field, the chefs in the culinary arts program opened my eyes to blind spots I had in techniques, business planning and career development I was not aware of.

During my time in the Culinary Arts program at JJC I was able to gain knowledge, confidence and skills from leaders and chefs with expertise, insight and real-world experience. JJC provided a learning environment that exceed my expectations and was as challenging as it was rewarding. The whole JJC environment positioned me to reach the next level by broadening my views, while developing an enduring network made up of former classmates, instructors and chefs.

I earned an AAS in Culinary Arts that is based on fundamental skills, resilience and independence that allowed me to be focused on building the restaurant I now have and has positioned me to stay at the forefront of the hospitality industry for years to come".
---
Jazmine Rivera
"I feel like everyone here genuinely cares about us as nursing students and works well with us to aid in our success. The Nursing program here is tough but it is definitely manageable and it is nice to be in an environment that helps you reach your goals".