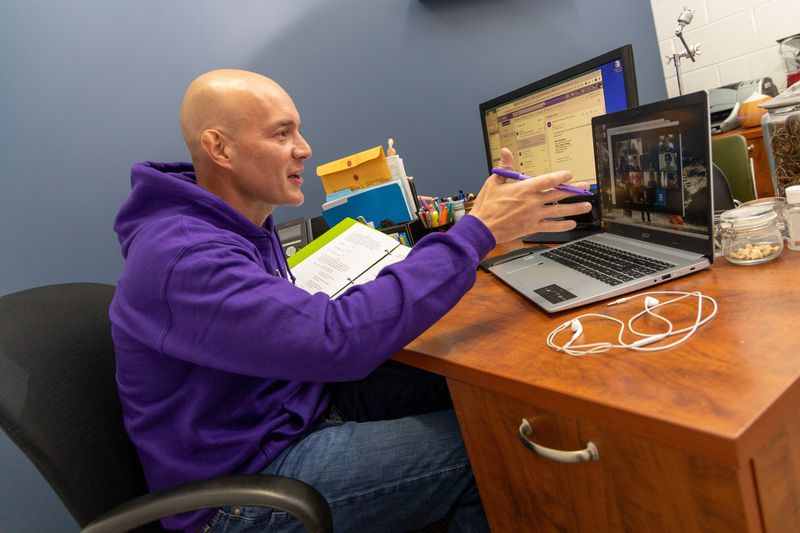 The JJC Fine Arts Theatre is proud to present "The Ulysses Blanket" by Andrew Pederson. This world premiere production was written especially for JJC by Andrew Pederson as a Zoom theatrical performance.
This production is directed by assistant professor Brian Fruits. The production team consists of assistant professor Julie Giampaolo as the design coordinator, staff member Nicki Blowers as the technical director and Bre Sakalis as the sound and video designer. The stage manager for this production is Alyssa Morales and will be assisted by Devan Zernia.
The cast consists of Alex Mendez, Jamie Gossen, Jordan Willner and Victor Reyes Jr. of Joliet, Chloe McKinney of Minooka, Jasmine Moore of Lansing, Jeremy Gallagher and Liam McGuire of Plainfield, Jesse Hernandez of Braidwood, Kathy Quezada of Bolingbrook, Ryan Murphy of New Lenox, Sylmarie Soto of Naperville, Tommy Smith of Mokena, Nicholas Russell of Morris, and Dona Mullen.
There is no charge to watch the performances. Those that would like to attend must RSVP below.
Performance Times:
Oct. 1 at 7:30 p.m.
Oct. 2 at 7:30 p.m.
Oct. 3 at 7:30 p.m.
Oct. 4 at 2 p.m.