JJC is proud to team with the Northern Illinois Food Bank to offer a place for students and community members to drive through to receive groceries. Anyone in need of food assistance during this uncertain time is welcome to attend. No identification or proof of address or income is required to receive food.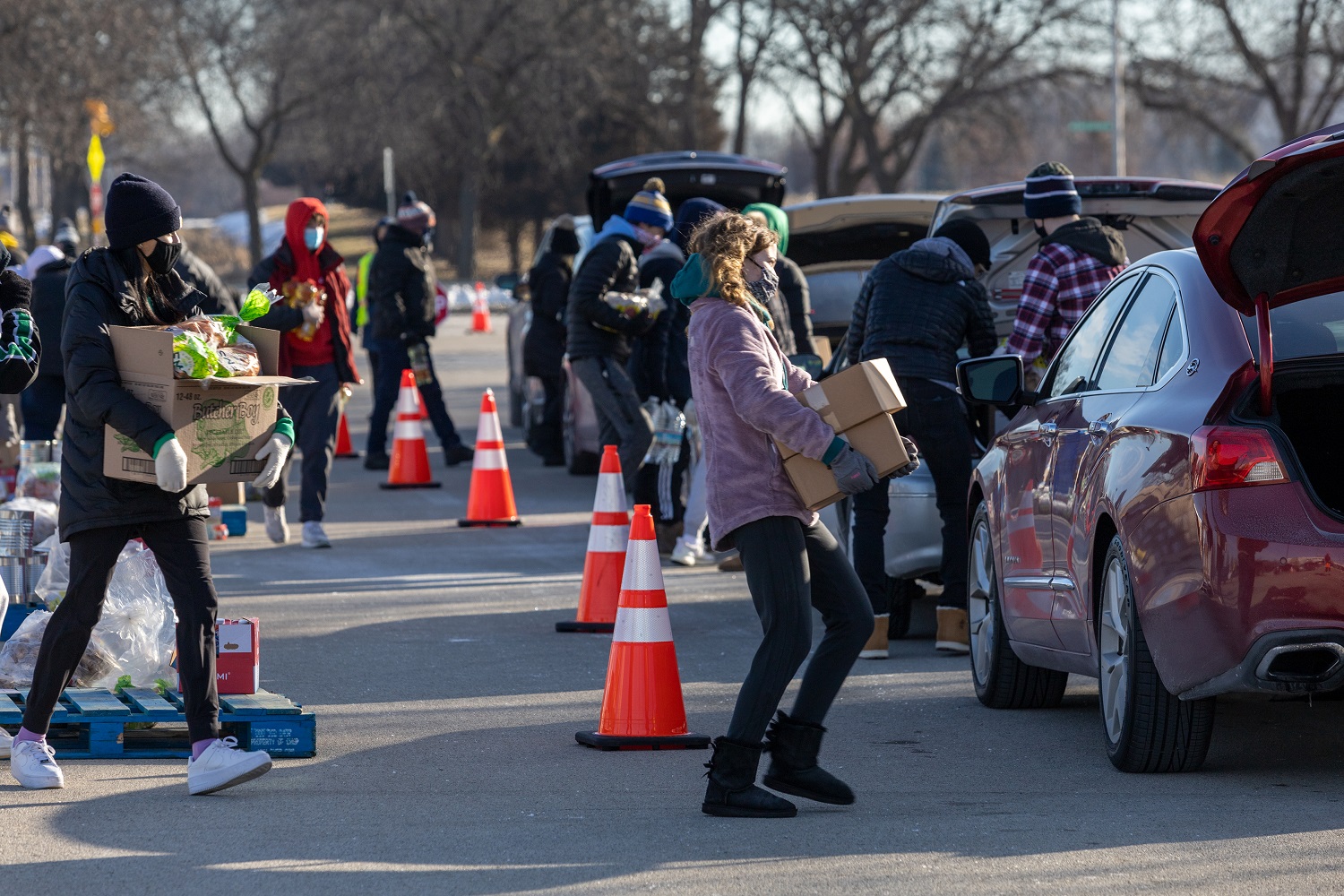 The pop-up markets take place on the following Saturdays in Parking Lot E3 on JJC's Main Campus, 1215 Houbolt Road in Joliet.
Dates:
Sept. 17
Oct. 15
Nov. 12
Dec. 10
JJC Police will be directing traffic during this time to guide you through the market. Visitors arriving for the market should enter through the college's main entrance off Houbolt Rd.
While JJC Campus Police will be onsite directing traffic, it is recommended that:
Employees and other visitors seeking to conduct college business enter through Centennial Drive.
Visitors arriving for the market enter through the main entrance off of Houbolt Rd.
In the event of inclement weather a Pop-Up Market may be cancelled. It will be decided by 3 p.m. the day prior to the distribution.