*THIS EVENT IS SOLD OUT*
Join Joliet Junior College in celebrating the 50th anniversary of the JJC Foundation with entertainment by the JJC Fine Arts department, hors d'oeuvres and dessert, an awards program and cash bar.
The 50th Anniversary will be an evening of celebrating the JJC Foundation's 50th Anniversary and recognizing the following award recipients:
J.D. Ross Extraordinary Service Award - Michael Austin Clark (posthumous)
Dr. Judy Mitchell Alumni Achievement Award - Jen Howard '84 
Susan H. Wood Hall of Fame Award - John H. Weitendorf, Jr.
JJC Foundation Distinguished Partners in Excellence Award - ExxonMobil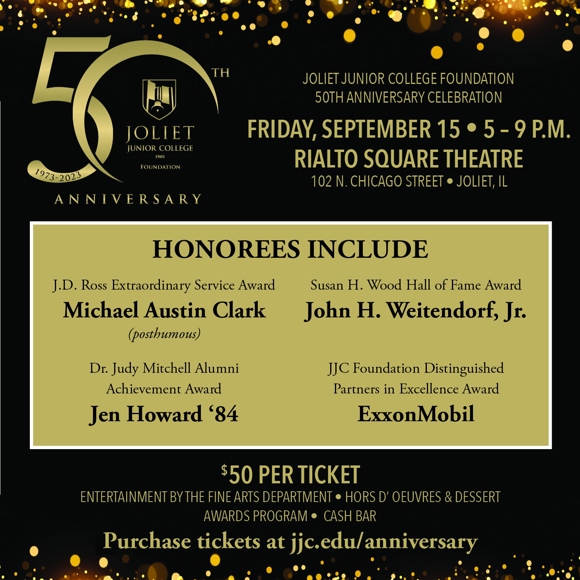 Tickets for the Foundation's 50th Anniversary are sold out!